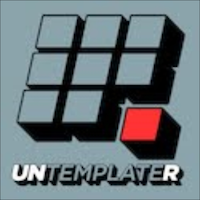 A couple weeks ago I asked you all how you define 'untemplater.' The discussion that followed was incredible. People talked about societal norms, generational attitudes, and personal experiences as a black sheep. There was even a comment made that being an 'untemplater' isn't really about breaking from a template, it's about transitioning into a new template.
Overall, I think most people agree that being an 'untemplater' marks a shift in an individual's life from acting according to social norms and environmental pressures to designing a lifestyle that fits them regardless of any external influence. Although untemplating your life is a very personal choice, we've created a community here to share experiences and help each other make a transition.
Earlier this week, Untemplater co-founder Carlos Miceli wrote a great article about how many of us scour books and the internets for information about how to do the things we want to do, how to break the template and how to navigate the next unknown step. But all the information in the world won't make us take the next step. He says:
The world is ready for recipes, you need more than that to break free. You need to create your own recipes. What we can and will do is give you the ingredients, but you'll have to do the actual cooking.
In this article he mentioned courage and the willingness to lose a sense of control. In the past we heard about self-knowledge and self-confidence.
My question to you this week is:
What do you think is the single most important ingredient for living an untemplater lifestyle?
I ask this question NOT to find the single most important ingredient for EVERYONE, but rather the single most important ingredient for YOU.
Like Carlos says, we can't make you do what you want. The only thing we can do is offer our personal experiences so that we can learn from each other.