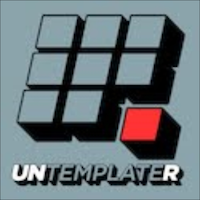 Here's my first conclusion after going through the many, many comments on Untemplater:
Everyone wants to know.
They want to know how to do everything so that they can make the transition without turbulence.
Well, I got news: you are not supposed to know.
No one does, really. Even those very accomplished gurus have no idea what will work next. And it's ok, because knowledge is not what will decide if you make the change in your life or not. It's not about information, it's about fear. If information were the problem, we would see a lot more people living the life they want, because you can sell information.
You can't sell courage.
Here's the thing: you have to be willing to lose control. The world is ready for recipes, you need more than that to break free. You need to create your own recipes. What we can and will do is give you the ingredients, but you'll have to do the actual cooking.
Don't look for control. Lose it on purpose instead. Only by embracing the conflict, the disorder of emotions, you'll arise with a strong character and a fulfilling decision.
Start mixing the ingredients, realize that you can't taste a good meal until you cook it.
Have you ever felt the rush of not knowing, of not following?