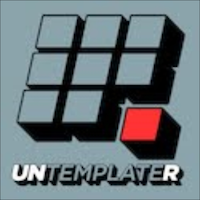 A few weeks ago during our launch and in our manifesto we introduced to you a concept called untemplater. The underlying idea is understood simply as breaking out of a template, but many have defined it further.
Here are some ways 'untemplater' has been defined by a few:
Carlos Miceli:
"Nobody knows what will happen, but the difference is that untemplaters realize it, accept it and make the best out of their time while believing in themselves and their vision."
Jun Loayza:
"A significant portion of the untemplate lifestyle is leaving what you have to do for what you want to do."
So in those two quotes we've got that untemplaters do not fear what is unknown in the future and they are self-confident. They are courageous. These are fixed definitions that should apply to everyone who considers themselves an untemplater, right?
Well, maybe not quite…
Monica O'Brien:
"Everyone will have their own definition of the untemplated life. Some will say that it means to quit your job and take the entrepreneurial path. For others, it's to build your career online. Some might say it's to get get a formal education in a field you enjoy. … Self-knowledge is key, and most of the time, you just need to follow your heart."
Now my mind is all boggled with questions. If the main idea is breaking away from a template, what is that template? Is it a single template that applies to our society? Or to our generation? Or to a certain aspect of life? Or does each individual person have their own template? What then does it mean to be an untemplater, to live the untemplate lifestyle? Does it differ for each person, or is there a common thread that defines the untemplate lifestyle? Or is it a bit of both? Can a person be templated in one part of their life but untemplated in another?
What does being an untemplater mean to you?