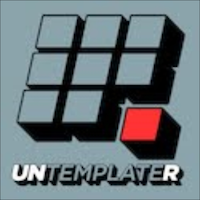 Like many others, one of my New Year's Resolutions this year is to exercise. I'm not focused so much on losing weight, I'm more focused on losing inches, getting tone, and looking and feeling good.
In the past I've set this goal before only to fail miserably when I'd go weeks without exercising and began considering Cheetos as a food group.  I didn't have a set plan as to how or when I'd exercise.
This year I'm doing something different.  Not only do I have a regular workout schedule (an hour in the morning six days out of the week), I also have a relatively easy regimen. I have a plan and it allows me to ease into exercise after having been a couch potato for a while now.
The plan is great and all, but for me it's not enough to keep me going.
Dealing with distractions
You see, I love entertainment.  I love stories.  I can't get enough of television shows and films. I have a long list of movies and TV shows I want to watch. I am a pop culture geek. If I had the choice between watching Battlestar Galactica or exercising I'd lean towards the former.
You may think I'm crazy and that BSG is just some nerdy sci-fi show, but it is a damn good drama. I just saw the miniseries not too long ago, got hooked, and now I'm on season 2.  I want to watch the entire series before the end of the year.
So to keep myself accountable and to hit two goals with one stone, I decided to watch BSG only while I exercise. I don't allow myself to watch BSG unless I'm exercising. [I like to pretend my exercising is preparing me for a potential future Cylon attack.] So far routine has been very effective for me, so much in fact that if I'm just sitting while watching anything else that's not BSG I feel guilty for not exercising.
We've asked you before what your goals are for 2010 and even helped you be aware of obstacles that might return to prevent you from those goals. This week I ask: How do you keep yourself accountable to your goals? What are some methods you use to keep yourself on track to achieve the goals you set for yourself?