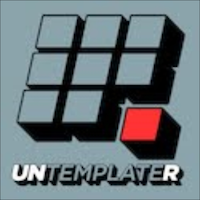 Throughout last week, many of you responded to the Personal MBA Giveaway Posts telling us what your goals are for this upcoming year. We asked:
Where do you want to work in 2010? Why?
Where do you want to live in 2010? Why?
Who do you want to be in 2010? What are you going to focus on improving?
How are you going to help others 'untemplate' their lives in 2010?
Many of you are quite ambitious! You have some big plans you'd like to see through this year, whether it's traveling, starting a business or non-profit, starting a blog, or more. The passion and energy we've seen in your comments are inspiring and exciting; I can't wait to see how you all will grow this year.
Time and time again however, we set some goals or resolutions for the New Year only to give up on those goals on January 2nd. Or we give up sometime in February.
Sometimes the very prevalence of giving up on these resolutions so quickly is enough for someone to not want to write a list of resolutions in the future so you won't have to hold yourself accountable to it. In any case, whether it's New Year's or the middle of July, we often encounter things that discourage us from achieving the goals we set for ourselves. It can be old bad habits or a bad attitude. It can be a lack of something in your life or personality, or excess of something.
My question to you this week is: What prevents you from achieving your goals? What are some challenges you've faced in the past while pursuing something you wanted? What challenges do you face today? How do you deal with these challenges? Are there obstacles ahead of you that some of our Untemplater authors can help shed some light on?