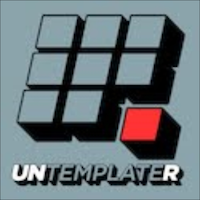 Note: This giveaway is now closed
Today's giveaway is an absolute privilege:
We are giving away a place on Josh Kaufman's Personal MBA Crash Course FOR FREE!
For those of you that don't know, Josh is the mastermind and brilliant leader behind the Personal MBA:
The Personal MBA (PMBA) is a project designed to help you educate yourself about advanced business concepts on your own terms. Instead of mortgaging your life to go to business school, it's possible to dramatically increase your knowledge of business on your own time and with little cost – without setting foot inside a classroom. This website will teach you how.

If you're interested in educating yourself about business, the Personal MBA is the best place to start. The PMBA is more flexible than a traditional MBA program, doesn't involve going into massive debt, and won't interrupt your income stream for two years.
After a lot of hard work and research, Josh has put together an amazing "Crash Course" where he will be sharing, in his own words, "the results of five years and thousands of hours of research, including ideas and techniques I've developed and have never discussed outside of my private circle of coaching clients."
Needless to say, Josh is a rock star and a true Untemplater.
What are going to do for you then? Let you join Josh, learn from him, and become super-wise in business. Josh has been kind enough to give away THREE SEATS for this course, and we'll be spreading them out throughout the week.
Just to be clear, this course costs $497. But here it's free. You do the math.
How to Enter to Win a FREE SEAT on The Personal MBA Crash Course!
We love comments. We love them so much we decided to let comments decide the winner of Untemplater's first giveaway!
But to help you out a little bit with some inspiration, we are going to give you three different approaches for you to pick and be the best at it. Leave us a comment replying to ANY of these questions:
1) Where Do You Want to Work in 2010. Why?
2) Where Do You Want to Live in 2010. Why?
3) Who Do You Want to Be in 2010? What Are You Going to Focus on Improving?
Let us know how are you planning on untemplating your life this year. We really, really want to know. And we really, really want to help you accomplish it. That's what this giveaway is for.
Please don't enter more than one comment or reply to anyone else.  Only 1 comment per person!
Chances to enter end Jan. 9th, 2010 at Midnight EST!
We will be taking comments until this Saturday at  Midnight, so you can have time to come up with the best comment untemplate story ever!
Whether or not you win, take a few minutes to check out the Personal MBA site (which is a huge step forward in the future of education), and follow Josh on Twitter (@joshkaufman).  Highly recommended!
Don't forget to leave you comment below…