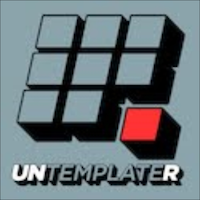 The ability to consume information is easier than it has ever been in history.  We consume information so readily and passively that we barely have the chance to grasp and internalize the information. But we love it.  It feels good, like we are accomplishing something.  We read, read and read, hoping that we will soak up that knowledge. If this describes you, well you may be a Consumption Whore.  Here are a few signs of being a Consumption Whore:
You are continually stressed out by your Google Reader and you fight so hard to keep the item count low. "OMG, it say's '1000+' articles to read, what will I do?!?!?!"
You buy more books than you actually read.
When you do read a book it's like race to the finish.
Every tweet, Facebook update and email has to be read and responded to ASAP!!!
This was me at one point and still is to a certain degree. I, and so many others have an obsession with consuming information, to a point that we never DO anything (which is the whole point of the information: making things happen with your new found knowledge).  Action is the only way we grow as people, whether it be personally or professionally.   Sure reading and consuming information is great, but if that's all we do we are just spinning our wheels and pretending we know a lot.
I have now learned that information is great and learning from others is a good idea, but only so much can be accomplished through reading about another persons experience.  Andrew Norcross say's it best:
So think about what you do. Or what you want to do. What you're building, shooting for in life. I bet there are some folks in that space who are well known. Keynote-level people. Stop hanging on their every word. Stop sharing everything they scribble onto a page. Stop trying to be them. If you're going to study anything about them, look at their work ethic, not their particular methods. Because they worked hard to get where they are. There isn't a silver bullet that will get you there. Nor will reading the latest guru book. It's working your ass off, and actually doing good work that pays off in the end.
But…
I owe a lot to the information I've consumed, even the stuff I consumed passively.   Sure I may preach DOING, CREATING, BUILDING now, but it took me a long time to get to this position.   I could have never been comfortable or confident enough to write this blog, interact and meet new people, and start personal projects if it wasn't for everything I've learned through blogs and books. I've learned SO MUCH from the blogosphere and read some tremendous books that I consumed at times passively, mindlessly and without retaining large chunks (which is the reasons I'm re-reading many books).  But the accumulative knowledge was still extremely valuable.  The hunt for knowledge and hunger to learn new things is what spurred the consumption.   This hunger to learn is now an asset that I will carry throughout life.
So maybe being a Consumption Whore is just part of the evolution of an extraordinary person.   Maybe it's just the first stage on the path to greatness.  Maybe it's a stepping stone that leads to bigger and better things. I know my attitude is completely different now that I've burned out on consuming.  I want to start applying all the cool things I've learned.  I'm ready now, where as before the consuming I would not have had the confidence or resiliency to take Action and see a project through.
I'm ready now. Are you?