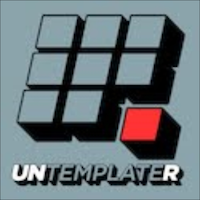 Brogan. Godin. Gary Vee. Babauta. Fried. You've heard the names. You've (maybe) read the books. Hell, we've even given them out here at Untemplater. Look at any online niche, and you're gonna find superstars and folks that have made a name for themselves. And the vast majority have worked their asses off to get where they are. And good for them. This post isn't meant to bash those who have been successful. But what do they have to do with you? At the end of the day, not much. Because you aren't them. What worked for them may not work for you. So enough with the hero worship. There comes a point where being successful means being your own person.
Since I'm always one for real-world examples, I'll use….myself. Take a look at my twitter stream, http://twitter.com/norcross. Go ahead, I'll wait. Now, without reading my bio, guess what I do for a living. Would you guess web design / development? Probably not. That's what I do, though. Or maybe fiduciary money manager? I REALLY doubt you'd guess that. But I worked in banking and finance for over 10 years. In fact, I still have my Series 7 license. But my twitter stream consists of me swearing, posting weird pictures I find on the net, articles / posts I like, and having conversations with folks. Oh, and my son. Lots of pics of my son. My point? Almost none of it relates to what I actually do for a living. However, I've built my freelance business because of twitter. And when I say 'built', I mean 'all my leads have come from word of mouth recommendations and helping people on twitter'. Not bad for a tattoo'd almost 30 year old who like to say "fuck" a lot. But people can see me, know exactly what I am all about, and feel comfortable knowing that there isn't some persona being displayed to the world. Yes, I also do good work. That certainly helps. But I'm not some bland feed of industry-specific information or RT machine that parrots everyone else. In the words of Pinocchio, "I'm a real boy!"
So think about what you do. Or what you want to do. What you're building, shooting for in life. I bet there are some folks in that space who are well known. Keynote-level people. Stop hanging on their every word. Stop sharing everything they scribble onto a page. Stop trying to be them. If you're going to study anything about them, look at their work ethic, not their particular methods. Because they worked hard to get where they are. There isn't a silver bullet that will get you there. Nor will reading the latest guru book. It's working your ass off, and actually doing good work that pays off in the end.