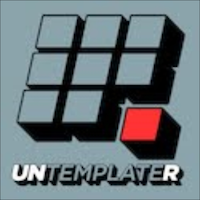 As part of my series in explaining each point I made in my first post on Untemplater entitled "8 Ways to Avoid Mediocrity", here's #2:
#2 – Think Big
Similar to "take risks", it sounds fairly trivial to just "think big", however, I think there are some important considerations to train your mind in beginning to think big.
Here are 5 ways that have helped me to think big:
1. What's your vision? — Can you answer this question? Do you have a vision? My friend described this as "having an end goal in sight, and then working backwards from there. Try not to get mired in the details along the way. If you know what your end state is and what you're working towards, just focus on working towards it." A similar question phrased a different way is — where do you see yourself in 5 years? I think this question aims to challenge whether you not only think ahead, but also think big. Try to start thinking about the answers to these questions. It'll help.
2. Fight the resistance — Citing a page out of Seth Godin's recent book Linchpin, we all have this inner voice that tells us to "shut up, sit down, and do your (day) job. It will invent stories, illnesses, emergencies, and distractions in order to keep the genius bottled up. The resistance is afraid. Afraid of what will happen to you (and to it) if the ideas get out, if your gifts are received, if the magic happens." Another way to put this is to be optimistic. I find that generally speaking, entrepreneurs are eternal optimists and frankly, it's a part of what triggers them to think big. Being an optimist sometimes means not knowing the answers to all of the questions, making decisions without all of the information, moving forward without any clear road map, however, sometimes that's what's needed in order to make things happen. Seth Godin mentions "when you were a kid, beautiful art — questions, curiosity, and spontaneity– poured out of you." What happened to all of it? It would be nice to cultivate more of this sort of thinking in the people around us.
3. Don't be complacent — Never be complacently satisfied with the way things currently are in the world. I recently moved to San Francisco and one of the characteristics I've noticed almost immediately is that there's simply a larger community of people compared to anywhere else I've lived (which includes Toronto, Charlotte, London) who want to change the world in a big way. It's the goal. The more you make this as your goal, the closer you could actually become in changing the world, even if it's your own world.
4. Continually generate ideas — This one goes hand-in-hand with #3; there seems to also be a common thread with people who have changed the world in that they are constantly coming up with ideas. It helps you challenge what currently exists to make it better or, challenge things that don't exist, and bring them into existence.
5. Move past fear — The difference between someone who thinks big and another person who doesn't is the answer to this question — where or how do they channel the fear? Everyone feels it. It's what you do to manage it. I believe once someone understands risk and is able to manage and accept it, their mind is left to think about all of the endless possibilities available to them. Check out my previous post entitled "Learn how to take risks" for more on this.
So, what do you think? How have you trained yourself to think big? Do you even think that you can train someone to think big or is it an innate ability?