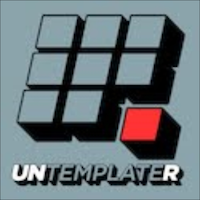 I've decided to do a series explaining each point that I made in my first post entitled "8 Ways to Avoid Mediocrity".
#1 – Take Risks
It may sound trivial when someone says "you're so young, you should take more risks", but, what does that really mean? Each of us have a risk tolerance and unique circumstances associated with the risks we can take. However, I thought it may be interesting to share some of the ways I've adopted in helping me to learn how to take risks.
Here are 5 ways to be a better risk taker:
1. Don't have a Plan B — Will Smith said it best — "There's no reason to have Plan B because it distracts you from Plan A". I think this is very important especially for people in their 20s. I find that we're pretty hardwired to think about worst case scenarios and try to plan for them. From an investment strategy perspective, we're taught to diversify our portfolio. However, at this point in your early life, you have relatively low levels of risk to diversify away. So why diversify? To quote Andrew Carnegie, "Concentrate your energies, your thoughts and your capital. The wise man puts all his eggs in one basket and watches the basket." As a young person who knows what you want to go after early on in your career, go after it with laser focus.
2. Attach your goals to your livelihood — It follows to reason from #1 that when someone puts it all on the line, that's when he/she has to make it happen somehow, someway. If your livelihood depends on your every action, that pushes you to be more creative, resourceful, aggressive, and persistent. These traits are necessary, or you just won't survive.
3. You don't have to know all the facts — Learning to be ok with not knowing all the facts is definitely something to get used to. Many times in life we are presented with limited information, but need to make important decisions based on available information. I'm not saying not to do any research or try to gather as much information as possible, but part of learning to take risks is not always knowing everything or knowing how every last outcome will turn out. Sometimes it even comes down to just trusting your gut instinct.
4. Be apt to change — Part of learning to take risks is being able to change when you need to. What sort of change am I talking about? Change could be needed in your strategy to a current problem that you're facing. It could be with respect to the direction of your company. It could be in the graduate degree that you're currently working towards. Change is good and we should embrace it. For me, over the past couple of years that I've been working on my startup, we've had to change the direction of the company 3 times. Each time, for all good reasons. However, it wasn't easy as there wasn't enough info to determine whether each change would be successful. We were aware of the risks we were taking; regardless, we knew change was needed to move forward.

5. Fail fast — A great lesson to learn that I'm actually trying to adopt in my startup at the moment is being able to focus on learning and failing fast. A startup that recently shared this lesson openly with the public was Eventvue.com. Learning to take risks is being able to quickly learn from your failures. We've all heard that we shouldn't be afraid to fail, but furthermore, we shouldn't be afraid to fail fast. The faster you fail, the faster you learn, the faster you change course — this minimizes the time it takes for you to reach or to not reach the goal you're trying achieve, which is a good thing in either scenario.
Conclusion — Once you've determined your goal and committed your livelihood to it, work towards achieving it. You might not have all of the facts or information that you like, but making work with what's "good enough" is important so you can roll with it. See what doesn't work as quickly as possible, understand why, and move forward with the changes.
These are just a few of the ways I believe you can learn how to take risks. What have been your experiences?