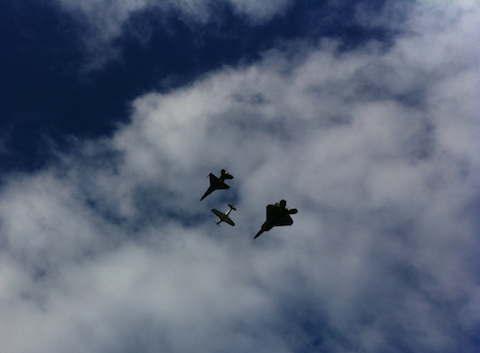 I enjoy writing for Untemplater because y'all are a different crowd from the ones on Financial Samurai and Yakezie.com. It's without fail that no matter what I post on Financial Samurai, within 24 hours I'll get some aggressive commenter who is going to challenge my point of view. The worst is when a dissident attacks while having no credibility. For example, I can write about 401k portfolio rebalancing and I'll get ripped up by someone who has less than five years of investing experience and less than $100,000 invested. Come on now. Or I can argue how going with an adjustable rate mortgage is much more cost effective, yet get attacked by a renter who has never owned a property in his life!
On Yakezie.com, I've got to be very careful what I write, especially if it's about blogging, online marketing, SEO strategies, and social media because some of the most astute personal finance bloggers on the web read that site. I've also got to be politically correct in what I say because I should lead by example and not offend anybody as the founder.
Everybody on Untemplater is more mellow and less vociferous, except for if I write a post like Quit Your Job And Die Alone. Then it seems like you guys get all riled up! But everything is relative, and therefore Untemplater is my sanctuary where I come to share some thoughts and not worry too much about the responses.
FINDING SANCTUARIES IN DIFFERENT SCENARIOS
The reason why we find sanctuaries is because we all long to escape the pressures of work or life.
* Work stress. Unless your job is being a masseuse's guinea pig, you'll likely experience plenty of work stress over your career. Some find a sanctuary at the water cooler, gossiping and complaining to any colleague who will listen. Others find a sanctuary during happy hour where they drink their sorrows away. The best place to find a sanctuary is through a candid discussion with a loved one.
* Life stress. I believe life is generally good. But, what about the times when we get ill, get rejected, or cannot find that special someone? We turn to our closest friends and family for support. Eventually, they will go through tough times, and we'll be right there returning the favor.
* Entrepreneurial stress. Many of us who read Untemplater are entrepreneurs, or aspiring entrepreneurs. As such, we realize a day job is a walk in the park compared to entrepreneurship. It's only been several months since I decided to work on my online endeavors full-time, and I will admit I've had my doubts on the ability to make $200,000 working 20 hours a week within three years. As a result, I've written a post about the subject and commiserated with plenty of other entrepreneurs online who feel the same way.
WE NEED SOME BALANCE
Doing our own thing is hard if we have nobody to count on. I suggest building relationships with people in your field well before you ever need them to be there for you. Worst case, you gain a friend or an acquaintance. Best case, you gain a friend to help you through your ruts!
Because I write a post every day, but publish only 3.5 times a week on Financial Samurai, I have over 58 fully written posts in the queue. I feel like a mad man with a fire hydrant worth of thoughts splashing around in my head. I may have a hoarding problem as well because I don't want to post everyday. Or perhaps I just need a respite from the constant pounding I get from some readers and need to find a sanctuary here on Untemplater.
My other sanctuary is up at my vacation rental in Squaw Valley, Lake Tahoe. It's magical up there!
Readers, what, where, and who are your sanctuaries?
Regards,
Sam
Updated in 2015