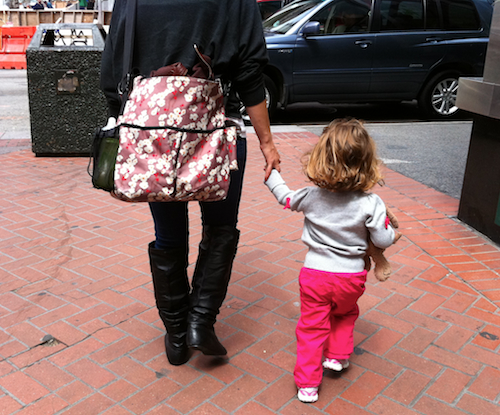 The decision to start a family is completely natural to many people but not for me. For the last few years I've continually wondered, when is the right time to have kids? And do I even want to have kids at all? When I was growing up though I always assumed I would raise children because that's what I thought everyone is supposed to do when they get older.
It wasn't until my friends started getting pregnant, some for the second or third time, that I started to have serious doubts about the whole thing. My reservations started increasing as I witnessed the strains kids put on their marriages, the time and energy they were putting into caring for a baby, and how their lifestyles changed.
It all felt really odd to me that I was having these unsettling feelings, especially as I feel like most women seem to have the total opposite reaction as me, and start desperately wanting to have kids once their friends start getting pregnant.
Research And Observations
About this same time last year, I got to the point where I had babies on my mind all day long. I wasn't getting any younger, and I felt stressed that I couldn't figure out if I wanted kids in my future or not. My subconscious couldn't relax because I was so indecisive about the whole thing and I felt restless and unsettled. I talked to my husband about it a lot, but knew I had to do some soul searching on my own in order to get some peace of mind.
Being the type of person with a tendency to over analyze things, I ended up spending hours and hours researching pregnancy, childbirth, infant care, costs, and stats on couples pre and post starting a family. I also spoke with a ton of my friends asking for their advice and several of their answers stuck with me:
"There is never a perfect time to have kids."
"Kids are a lot of work."
"All of my time goes to my kids."
"My husband barely helps out. I have to do everything."
"You have plenty of time to have kids, don't rush it."
"Get a nanny if you can afford one."
In other words, none of these responses led me to want to dive into starting a family! Of course they also had plenty of great things to say too, they just weren't enough to convince me I'd be happy raising kids.
The Wrong Time To Have Kids
It makes me so sad when I hear stories about couples with kids splitting up. It happened to my parents and it was awful. Ever since I found out I was an "accident", I can't help but wonder if my parents would have been happier people without me. Of course I'm so thankful to exist and be alive, but I do feel bad that my parents were basically forced into getting married and went through so many years of fighting before they finally parted ways.
I also recently found out a family friend of mine is pregnant with her second child. She's been living with her mom for over a year due to marital problems, yet she intentionally got pregnant again because she's always wanted to have two kids.  Umm, I was speechless when I heard that. Why do so many people think that having kids will save their marriage or make decisions like that without really thinking them through? I wish her all the best, but I think she picked a bad time to have another baby.
The Best Time To Have Kids

I've made peace with the uncertainty of kids in my future and now I don't think there's anything bad about not having children at all. I think the time will be right if and when my husband and I are both equally on board and truly excited about starting a family.  Right now that eagerness just isn't there for either of us.  It amazes me how some couples intentionally have kids when only one spouse is really ready. That's not fair to the health of any relationship, nor the child for the matter, and I won't take that chance.
Being healthy, and financially secure are another two big determining factors in deciding on the best time to have kids and I still have a ways to go in those areas. I also really want to travel to more places before trying to have kids or I know I'll have regrets later. And I want to make more strides in my career first because I have so many goals I want to reach while I still have a lot of time to myself. All in all I haven't ruled out the possibility of kids in my future, but I'm happily content without any for the foreseeable future.
Untemplaters, when do you think is the best time to have kids? For those of you who are parents, how ready were you when you had your first? If you could step back in time would you have waited longer, less, or not changed anything at all?