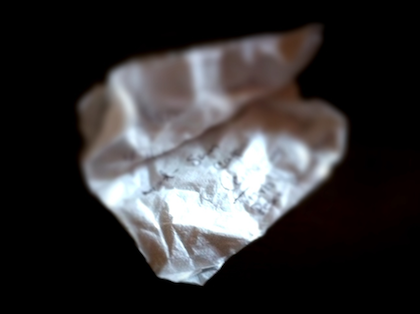 The bar was packed and there she was, sitting dominantly in the middle with an empty chair to her left and an empty chair to her right. She was clearly enjoying her wine and an assortment of artisanal cheeses with cured meats. Without even saying a word, she turned around to greet my friend and I and asked if we'd like her to scoot down one so we could sit. And so, the night began.
It was a tight squeeze, but I managed to wedge between my buddy Steve and the lone-diner, Carey. "How's the evening going?" I asked.
"Not bad at all. This is my first break in over two weeks. I've got a glass of wine and delicious cheese, what more could a girl want?" she replied.
"What is it that you do that enables you to work 20 days straight?" I wondered out loud.
"I'm in the food business, working at Florence Restaurant during the day, and at the Blue Light as a bartender during the evenings." She sliced a piece of cheddar from the cutting board and dropped it in her mouth in between sentences. She continues, "I used to run establishments and make $100,000+ a year, but given the economy, I'm just on call when needed. I love the industry and would rather bartend and waitress than anything else."
"That' great to hear!" I sincerely replied. Anybody who can stand on their feet for 11 hours a day and work two jobs is a hero! "I'm Sam, and this is my buddy Steve."
"Nice to meet you, I'm Carey. I'm actually going to the Blue Light bar to hang out afterwards. You guys should come, I'll buy you a round!"
"Definitely. But first, we've got to ask you about your stories as a bartender. You must have so many!" I reply. Our waiter finally took our order. Two Chimay's please.
SERVICE, LOVE AND MONEY – SHAKEN NOT STIRRED
As a relatively attractive woman with red hair, Carey garned a lot of attention, especially from her night job as a bartender at one of the most obnoxious sports bar in town. Carey provided some great insights on everything from getting service to tips on finding love. Here are the highlights:
– When you turn 21, your driver's license turns horizontal moron, yet the offending kids have no idea. See ya later dumb a**es!
– If you threaten to call the cops on the bartender for confiscating your fake ID, she will laugh in your face and tell you to dial away.
– Don't wave your dollar bill at the bartender for attention. You will simply her off, because a dollar bill, although better than a piece of dung on the street, is offensive.  Thing strip clubs.  Try a $5 dollar bill instead. If you have a corporate card, even better.
– "Leave it open" is what they want to hear.
– Douche-bags are a dime a dozen. The guys who successfully pick her up, and other women at the bars are simple and straightforward. There's no need for cheesy pick up lines.
– Writing your name and number on the receipt doesn't work (shit!). She has a bowl full of these receipts, and she's never once called a guy back.
* Being comfortable in your skin is very attractive. You can wear jeans and a t-shirt among a crowd of popped colors and Ferragamo shoes. If you are relaxed, you will gain attention.
* Women always become more interested in a man after another woman begins talking to him.
* If you wear three-piece suits, you will attract gold diggers. You are also a douche-bag for wearing a three-piece suit to a bar.
* Respect the establishment. If the dress code is no sandals, get the hell out!
* Of course women are looking for a good time when they are at a bar.  It just might not be with you who doesn't floss or brush before going out!
ALWAYS GET TO KNOW A BARTENDER
If you want to get the ladies or attract the men, get to know the bartender really well at your favorite bar. Being able to get drinks in a crowded bar when you want to is a priceless thing. Your dates will immediately think you are special. Of course, it's going to cost you a little bit extra for having a great relationship with the bartender.  But isn't  love worth a $5 tip?
As for Carey, we never ended up meeting her at the next bar. Instead, she just left me a napkin with a restaurant where she works and the three main dishes I must try. Oh yeah, her e-mail and number are on the napkin as well. Cha-ching!
Untemplaters, are you looking for love this Valentine's week? Do you have any bartender friends who hook you up and make you feel like Norm in Cheers? What are your tips for finding love and getting good service?

Regards,
Sam