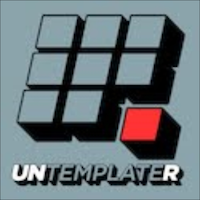 A Magic Pill to Help Your Client's Relationships
In Part 1 we learned what a relationship coach is and what some of the most common challenges are for clients and coaches.  Here is my best advice for providing a relationship coaching program that will keep your clients engaged and accountable for its success in their lives.  This might surprise you, but one 'magic pill' technique I've used is to suggest that your client end their bad relationship altogether.  You may find it horrible, disgusting even. You may want to curse a coach who would suggest a client give up on his or her current relationship. But that frame of mind will properly test a relationship that is questionable at best.
If I really doubt whether a relationship can succeed, the first thing I'll do is suggest separation or ending the relationship.  As a result, one of two things will happen:
1. They will break up, and then I'll support them in an amicable separation, and in finding a better relationship in the future.
OR
2.  They will strongly disagree with my suggestion, and they'll make an even stronger commitment to their relationship.
Call it 'reverse psychology' if you want, but my clients, amazingly, get much happier with their relationship when I try to 'take it away' from them.  Over 50% of married couples in the US end up divorced. Sixty percent of men are cheating on their wives while 40% of wives cheat on their husbands. With such statistics, what can a relationship coach decide to do? I can help them do FASTER what they were already planning on doing anyway, or get them to put that possibility to rest once and for all, and really commit 100% to the relationship.  Either way, they'll grow and win from the result.
Relationships Are Formed From Emotional Decisions
Any intimate relationship that you care about is going to amplify your emotions.  The easy job for a relationship coach is to identify where your clients are making bad decisions because of these intense emotions.  The harder part is to train your clients to change these habits and make better decisions consistently.  The simplest way to do this is get your client to experience the emotional cost of his current decisions in the relationship.  Any client who starts to link massive pain to their current behavior in the relationship will soon look for another way to act, and then quickly create a new habit.
I had a client (let's call her 'Jane') that refused to be honest with her husband about wanting to leave the relationship.  Jane explained that, "It would just torture him if I told him these things."  This also covered up her own fear of what would happen if she admitted her true thoughts and feelings.  I explained how he was already in pain because he could figure out that she didn't really want him, and how painful it must be to have a wife that doesn't love you.  Then, to twist the knife a little further, added, "So you're already torturing him.  If that's you're hesitation, then you might as well put him out of his misery!"  Then I went on to stack other possible nasty things that she should be fearful of if she continued to be dishonest.  After FEELING the emotional cost of her dishonesty in the relationship, Jane quickly took steps to change and started admitting her feelings to her husband.
Don't let this type of motivational tactic become manipulation.  Be honest about your opinion about what's really going to happen in the relationship and the real consequences.  As a result of your perspective, your client should be able to see the adjustments he needs to make in order to prevent pain and suffering.
Steps to Become a Relationship Coach
Before you start on the road to becoming a relationship coach, consider whether or not you're a good fit for the profession.  Relationship coaches need tremendous empathy and caring, and they must develop the ability to be a good therapist and detective to properly diagnose what's going on in their clients' relationships.  You should have real world experience in many relationships, both successful and unsuccessful, rather than just having some 'idealistic' sense of what works in relationships.
The most common misconception relationship coaches have is that they need to get certified in order to start practicing. Usually, this isn't the case.  Although you should check with your local government regulations, rules, and laws, most coaches don't fall under any particular licensing requirements at this time.
Rather than worrying about getting a useless certification, find a mentor or coach to support you in building your practice.  Finding an already successful coach that can mentor you in the process of building your practice and coaching your clients can be very valuable.  Just remember to pay for a coach that has sustained real results for themselves, their clients, and their practice (rather than just having an impressive degree or certification).  A good mentor can range from $250 – $1000 USD per month, and you usually get what you pay for.
If you can't afford that expense for mentoring, then search out books and free information about relationships, relationship coaching, and building your coaching practice.  This information may not help you complete the journey, but it can definitely get you down the road quite a bit.
Want to Get Started Relationship Coaching Today?  Here's a Simple Plan:
To prepare yourself, follow a few simple steps…  First, step up to the next level in your own relationship.  Make sure you're fulfilled and are playing at 100% with your own relationship partner.  To become a relationship coach, it would help a lot if you experience the benefits of the same strategies that you are about to teach your relationship coaching client. If you need support with this, get yourself a relationship coach.
Second get trained in relationship coaching skills.  You need to have the 'book knowledge' and the details on these methods before you attempt to use them in the real world.
Third, practice your techniques on a few willing friends that will be honest with you about your effectiveness.  Once you've had a few small successes with your methods, you'll have the confidence and the ability to go out and market your relationship coaching services to the public.
Relationship coaching can be a challenging, but fulfilling career.  You'll love hearing about your client's victories and accomplishments in their own relationships, and you'll be surprised and grateful that you can get paid for such an enjoyable vocation.  Just start learning and practicing these ideas, and in a short time, you'll be a successful relationship coach.