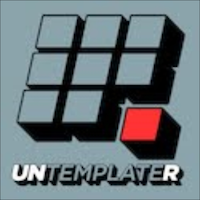 Have you every given relationship advice?  Do you think you've helped a few friends navigate the dating minefield or reflect on their marriage?  Consider becoming a relationship coach.
As a relationship coach, I get to change lives every day that I work… and I get paid for it.  Not a bad deal, huh?  That can take some getting used to for people that usually give their advice away for free.  I also have control over my hours, and I can run a 100% virtual business.  If you have a cell phone and a laptop, you can coach your relationship clients, and get paid, from just about anywhere in the world.
You will have to get used to people relying on you for major relationship decisions (which can be a lot of pressure, depending on how comfortable you can be with that kind of responsibility).  However, the greatest feeling is when your clients come to you thanking you personally for saving, starting, or even ENDING their relationships.
What is a Relationship Coach?
As a skilled relationship coach, I can transform relationships for the better.  What does that mean?  Think about it… In your relationships, what do you really want?  Of course, you want to feel happy.  You want to have more good feelings as a result of being in that relationship versus bad feelings.  In fact, most relationships don't break up because of money, or cheating, or 'irreconcilable differences'.  They break up because one or both partners started to feel more pain associated to the relationship than pleasure.  PAIN is the 'last straw' in a relationship, while ongoing PLEASURE (sometimes called 'fulfillment') can be a cure-all.
When a relationship coach works with a couple, they need to evaluate whether this relationship is going to be a long term match, and then help the couple make changes, decisions, and take actions that will make them happier in their relationship.
A great relationship coach needs to help the couple make changes in the three most common 'challenge areas':
1.    Honesty and Communication (Are the partners being honest with each other and are they communicating fully and in a loving way?)
2.    Love and Respect (Do these two 'lovebirds' really love and respect one another or do they harbor resentment and contempt?)
3.    Commitment and Consistency (Does each partner plan to be together for the long term, or are they planning their 'exit'?  Do they both consistently 'attend to' (and pay attention to) each other's needs?)
When you're in a relationship long enough, you'll tend to take your partner for granted.  However, when a relationship coach steps in to the picture, the partners start to pay a lot more attention to the issues at hand, simply because the relationship coach is a new 'player on the field'.
How Relationship Coaches Work Their Magic
Being the relationship coach is no simple task.  You've got to encourage people to undergo relationship coaching in the first place, and then keep them engaged in the process, especially when the clients are the most challenged and uncomfortable.
Some of the most common challenges I've encountered during relationship coaching:
1.    FEAR:  Many times, in order to get a relationship to succeed, the partners will also have to face the possibility of losing the relationship altogether.  If your wife is doubting whether she made the right choice for a husband, and you just found out about it, you can imagine the kind of fear you might feel (not to mention, how unhappy you might be with your relationship coach!)
2.    LAZINESS / APATHY:  Want to turn your relationship around?  It's hard work, period.  If i've got a partner who is lazy or apathetic about the whole thing, it's pretty hard to drag them along for the ride.
3.    FANTASY: Believe it or not, fantasy is the enemy of a long term, passionate, and loving relationship.  Movies, magazines, advertising, the internet, and TV have sold people a fantasy in order to sell their products and services.  The problem? Fantasy gets people unhappy with a perfectly good relationship (they think there is something wrong if they're not married to a super-model!), or it convinces them that a certain type of relationship is going to be the most fulfilling for them (just note how many women have been caught unhappy with their sports-celebrity husbands).  It's not easy to bring both partners back to reality and convince them that real life is better than the fantasy.
Stay tuned for Part 2 where I'll cover some key steps on how to become a relationship coach and my magic pill technique for helping clients.