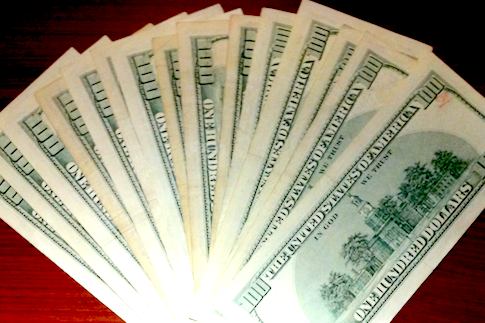 As a borderline Millennial/Gen X'er myself, there are a lot of qualities I can relate to in both generations. Most of my friends are in Gen X, but I spent a good many years of my career working very closely with Millennials. I constantly think about how our actions and habits with money are shaping the future. Thus, I'm quite intrigued by the lifestyles of 20 and 30-somethings. Fortunately, there are several Millennial money habits that everyone can benefit from both now and beyond.
Before We Get To The Good Millennial Money Habits, Here Are The Bad
A study by the American Institute of CPAs found that more than 75% of Millennials desire to keep up with the Joneses by having the same devices, clothes, and cars as their friends. I believe a lot of this stems from social media. While it does have its perks, it can put a lot of pressure on people to fit in.
Another concerning find is that 25% of Millennials are either paying their bills late or not at all. Getting hit with fees and added interest is such a waste of money, so I hope this figure drops soon. And lastly, it's estimated that more than 50% of Millennials are still relying on the bank of mom and dad for financial support or are living paycheck to paycheck.
Aim To Adopt These Good Millennial Money Habits
Fortunately, Millennials certainly aren't all bad when it comes to personal finance. There are actually some great Millennial money habits that we can all benefit from regardless of how old we are.
They Know Their Worth – Millennials are quite dapper at figuring out what the going market rate is for their current and desired jobs. I didn't really have a clue what I was worth when I first started my career and my compensation suffered as a result. I think it's great that Millennials know their worth and are pretty good at speaking up and asking for raises, promotions, and fair compensation. Sites like Glassdoor and Angel.co have certainly helped create more transparency with salaries and companies like Buffer are making compensation public. You owe it to yourself to find out what you're worth and know how to ask for a raise.
Saving For Retirement Early Is A Priority – A study by Fidelity found that the majority of Millennials are saving for their retirement. 43% have a 401(k) and 23% have IRAs. I should have started saving for retirement the first year I began working, but I foolishly waited several years. It's much better to start saving as early as possible even in small amounts versus waiting until you're in your 40s/50s/60s to start saving for retirement. Compounding makes a huge impact on your growth potential when you start early.
They've Witnessed And Experienced Hardships – One of the main reasons I'm grateful I grew up in a lower middle class household is I saw how hard it is to live paycheck to paycheck. My parents' struggles with bills and debt motivated me to become financially independent as quickly as possible. Similarly, a lot of Millennials watched their parents lose their jobs and suffer great financial losses during the housing crisis. Those experiences along with the challenges of finding their own employment forced many Millennials to learn frugal habits. Some became self-employed and used their creativity to sell products or learned how to start an online store.
Actively Seek Out The Best Products And Services – Most Millennials are used to change and have less attachment to brands than older generations. Around 50% feel that if a bank, broker, or financial advisor stops providing them the best deals, they'd happily take their business elsewhere. Millennials are also around 40% more receptive to using reviews, feedback, and discussion about financial markets, retirement planning, and investing through social media channels compared to Gen X.
Value Experiences More Than Things – Some of the great characteristics of Millennials are their interests in travel, helping others, and valuing experiences more than things. I totally agree with the philosophy that experiences are what shape our lives not material objects. Going to see a concert or climbing a mountain are way more exciting and memorable than getting a designer jacket or new shoes.
A study by Eventbrite found that 3 in 4 Millennials prefer to spend money on an experience instead of a material object, which is great news. A spokeswomen for the survey said, "When you pay for an experience, you get to enjoy the anticipation, event itself and then the memory of the event – that's three units of happiness for one price. Older generations can steal a page from this mentality, and use experiences to help energize them and live a fulfilling life."
Have Discussions About Money – When I grew up, talking about money was a no-no with my parents. My parents constantly fought about money and they didn't want to talk about it at all with us. It was probably too painful for them and they probably felt they didn't have any good advice to share because of their own struggles.
Fortunately, a lot of Millennials like to talk about money with their parents and have open discussions about saving and investing. According to Fidelity, 75% of Millennials are comfortable starting up conversations with their parents about personal finance topics. So even though some of them are receiving financial support from mom and dad, it's a good sign they are willing to talk about money and learn how they can better get a grasp on their own finances. It's interesting that a survey by Bank of America found that four out of five Millennials believe their money habits will help them become at least the same or better off than their parents financially.
Give Back In Many Ways – Millennials are a generous bunch through their many volunteer hours, financial donations, and desire to give back. One way they're doing this is through a growing trend called impact investing. Essentially what impact investing involves is putting your money into stocks, funds, or baskets of securities in hopes to earn a positive return on their performance while supporting good causes at the same time. Millennials are a major contributor to the impact investing market, which is anticipated to grow to at least $3 trillion in size.
Take Advantage Of Technology – Thank goodness for apps and smart-phones, right? I can't imagine going back to the days of multi-tapping numeric keypads for minutes at a time just to send a ten-word text. It's pretty funny that we used to think flip phones were amazing, but now they just sound archaic. Anyway, Millennials are app addicts and always on the search for new technology.
Fortunately there are a lot of fintech apps and cloud based software that make it easy to send money electronically, get loans though P2P, check your account balances, calculate how much to tip, compare prices and reviews, save money, pay bills, track your net worth, get financial advice, and check your retirement savings progress.
Here are some of the best recommendations of products and services I use that are also quite popular among a lot of Millennials.
Personal Capital – Link up all of your accounts in one place and take the hassle out of tracking your money. View your net worth anytime, manage your cash flow, and try out their new retirement calculator all for free. Give it a try today and start growing your wealth.
SoFi – Want to save money on student loans? Check out SoFi to refinance them. SoFi is one of the leading new financial technology companies based in Silicon Valley that not only reviews your credit score and income/debt ratios, but also looks at the quality of your education and quality of your work institution. If you're right out of school, you've got a lot of upside, but perhaps your finances don't look so great at the moment. That's where SoFi can really offer lower rates because banks and government lenders can't look at individuals holistically. Check SoFi out for a lower interest rate.
START YOUR PROFITABLE WEBSITE TODAY
Want to make more money and be more free? Work on building your brand by creating your own website the easy way with a WordPress site like mine through Bluehost for super cheap. You can register your domain for under $20/year and get hosting for only $3.49/month. Whatever your interests are, focus on building your skills and developing your own unique niche.
I've been blogging since 2010 and it has allowed me to break free from the corporate grind to travel, work from home, consult for companies that I like, and do so many more things I've always wanted to do but couldn't. The income is relatively passive as posts I've written years ago are still being found through Google and generating income. What's better than making passive income and creating a valuable asset you can one day sell for a multiple of annual income? There's not a week that goes by where I'm not thankful for starting this site!
Updated for 2018 and beyond