Is your mind constantly racing? Do you feel like you're always chasing after time or wanting more? I go through thoughts like this often myself, but I'm working on finding greater contentment and calm. When I feel unsettled, I try and take just 1-2 minutes to close my eyes. In that brief pause, I think about making the most of what I have in that moment.
There is a famous quote by Teddy Roosevelt that has really struck home with me over the last few years. It's become a mantra that I repeat often.
Do what you can, with what you have, where you are.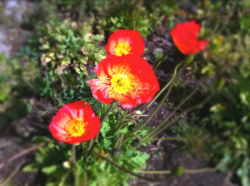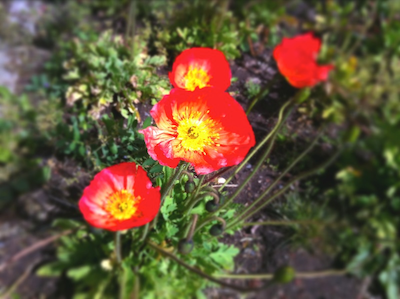 I didn't grow up with much, which was hard to understand sometimes when I was a kid, but I'm actually glad that I wasn't born rich.
My parents made some bad decisions with their finances over the years, but they always found ways to provide for our family.
Their struggles with money warned me early on that mismanaging money can lead to a lot of stress and unhappiness. Fortunately, they taught me a lot of ways to be creative with the things we did have. This in turn helped me appreciate the things we already had right then and there.
Making The Most Of What You Have In The Moment
Whatever situation you're in, there are a few things you can meditate on to help make the most of what you have right now.
Remember that happiness is a choice!
You really don't need a lot to be happy.
Express gratitude for what you do have.
Ultimately, happiness is a choice. There are people with next to nothing who smile from ear to ear. And there are people with more money than they know what to do with who are absolutely miserable.
Let go of feelings like "If I had this I would be happy," or "If I could do that I would be happy." Why? You can be happy right now with what you already have if you want to.
One thing I think back to when I start getting consumed with feelings of wanting more is my days backpacking around the world. I was fortunate to visit dozens of countries in my 20s and 30s. And all I took with me was one backpack.
I didn't miss any of the boxes and boxes worth of stuff I had back at home. I had everything I needed to enjoy each day. With less I was able to focus more on living and doing, and less on wanting and buying. Try it!
Another tip I recommend is keeping a gratitude journal either in a notebook, on your phone, or on the fridge. Whenever you're feeling down or unsettled, re-read your list and add new things you're grateful for to it.
I keep gratitude post-its and self-help reminders on my mirror and at my desk. And I also have a gratitude photo reminder on my phone's screensaver/homescreen. It all helps!
You Can Do A Lot With What You Already Have
I used to have a lot of fun making things out of ordinary items just lying around the house. For example, as I kid I turned shoe boxes and picture wire into musical instruments and turned an old bookcase into a dollhouse. I made new outfits and handbags out of old clothes and fabric scraps. And I used strips of cardboard to organize my dresser drawers.
Sometimes all it takes is a little creativity and a positive attitude to realize we have more than we think.
If you're old enough like me to remember watching the show MacGyver, remember how he always found ways to solve problems with whatever was lying around when he was in a jam? I always thought that was so cool!
Next time before you rush to buy something, give yourself a chance to be resourceful. See if you already have something at your house that you can use instead. You'll save money while being eco-friendly reusing what you already have.
Reuse And Upcycle Before Buying New
For example, I love being organized but buying bins and organizers can get expensive. So to save money, I keep and reuse Amazon boxes, plastic containers, chocolate boxes, etc. They're easy to spruce up with adhesive felt or wrapping paper. And I use them all over the house, inside desk drawers, cabinets, etc.
For those of you who've ever read the magazine Real Simple, I'm sure you love the pages on new ways to use everyday things as much as I do! One of my favorite tips that I use several times a week is using rubber bands to open jars and bottles that are screwed on too tight.
Who would have thought that something I had lying around in my desk drawer would get so much use in the kitchen. Plus, that little tip saved me $45 by not having to buy an electric lid opener.
My husband likes to reuse old t-shirts and socks to clean the tires on his car. And my kids enjoy turning empty bottles and containers into toys, blocks, and musical instruments.
Set A Goal Before Spending
Another trick I use to help me curb overconsumption, is to set a goal before spending. For example, I won't buy a new sweater until I've gone through my closet and pulled out old ones to donate. Or I won't buy anything new for the month until I've paid down extra principal on my mortgage.
Delaying gratification through goal setting does several things.
Tests how much you really want something.
Improves discipline.
Helps you make the most of what you already have.
Gives you the satisfaction of accomplishing a goal.
Appreciate What You've Got Right Now
Have you ever been friends with someone who always wanted to go to the most expensive restaurants, shop for the latest everything all the time, and stay at only the highest rated hotels? I have, and I admit it was hard not to feel jealous and also a bit envious of her until I realized how foolish I was for feeling that way.
What about your arch rival who now has a dream job getting paid to travel the world while dining at the best Michelin star restaurants? If you're green with envy, turn your misery into a healthy amount of competition, which will do you good.
The day we stop appreciating what we've already got and the life we have, is the day we become miserable, unhappy, and no fun to be around.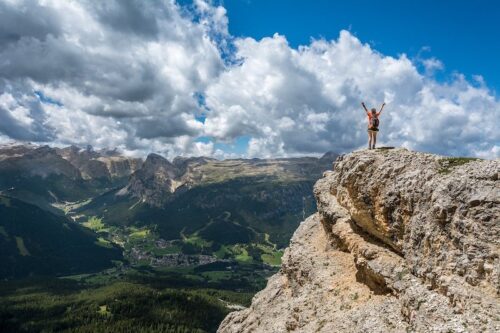 Making The Most Of Each Day
If I can help you make one change today I hope it will be to let go of any jealousy and resentment you have of other people. Be thankful for everything you already have. Don't waste your life griping!
Take a look around you and be thankful that you're alive and have the power to make your own decisions, embrace change, and be an incredible untemplate person!
Make the most out of each day to the best of your ability. Even if you can't get everything done on your to do list, that's okay. Pick 1-3 specific things to do every day and actually get them done. It will really change your life!
One of my biggest natural highs is being productive, staying active, and being in the moment. Think about the saying:
Yesterday is history, tomorrow is a mystery, but today is a gift. That is why it is called the "present."
A few other great quotes to get you motivated to take action are,
Someday is not a day of the week.
and
Only put off until tomorrow what you are willing to die having left undone. – Pablo Picasso
Have Hope And Keep Fighting
If there's something going on in your life right now that's really bothering you whether it's related to work, your business, health, family, or school, try not to let it get you down. Why? You have more than you think!
There are always going to be tough periods in our lives where we've had to face obstacles and adversities. Remind yourself it's all about making the most of what you have in the moment.
Life isn't supposed to be easy all the time. That's just how reality is – unpredictable. Remember that we all get stronger each time we stand up after we've been knocked down. We get smarter each time we push through a wall and come out on the other side. And these are the stories and experiences that enrich our lives.
Inspiring Hope And Strength
Sometimes it seems like life isn't fair, especially when you hear about bad things happening to good people, or children fighting for their lives against terrible diseases. But even amongst all of those "whys" and the heaviness they bring, there is still incredible hope and strength. And it's powerfully inspiring.
An example I stumbled upon is an inspiring music video put together by the staff and children at a ward of Seattle Children's hospital for young patients fighting cancer and blood diseases.
They are lip synching to Kelly Clarkson's song, Stronger. You may have already seen it by now. But if not you may want to go grab a tissue because these kids will melt your heart.
They are SO STRONG and are inspirational examples of making the most of what they have in the moment.
Recommendations
Track Your Net Worth For Free
Utilize fancy, free technology to track your own finances and net worth with Personal Capital. Quickly and securely link all of your accounts in one place so you can see where all your money is at once. 
The best features are their Portfolio Fee Analyzer tool and Retirement Planner. They also offer low-cost wealth management services if you want help with a passive investment strategy. Be sure to take advantage of Personal Capital's free financial tools to maximize your net worth today.
Break free! 
If you're burnt out of your day job, believe that you too have options and can turn your career around for the better. I didn't believe I could escape the grind for the longest time, but fortunately I wised up before stress destroyed my relationships with family and my health.
I never would have thought I could negotiate a severance package and get paid to leave a job I grew to hate, but I did! Learn how you too could get paid to leave your job like I did and open your eyes to new opportunities.
Untemplaters, how are you making the most of what you have in the moment? What creative ways have you saved money using things you already owned? How are you going to enjoy today?