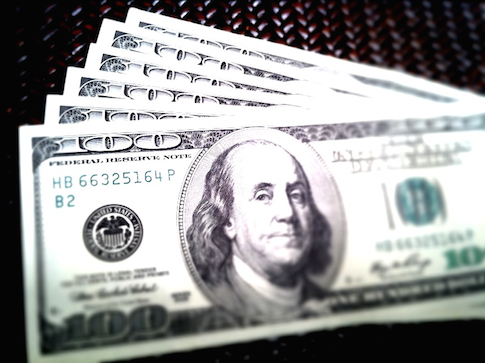 More and more people are leaving traditional careers to become entrepreneurs. But there's a lot that has to happen before you can get funding, start making a profit, and hire employees. So starting a side hustle is a good way to get your feet wet and make your way towards being a self employed solopreneur. The catch is that it takes money to make money! But the good news is it doesn't have to take a lot of cash, you just need to be smart with money. If you can follow a few of my core tips of financial advice, you'll be able to avoid many common and costly mistakes.
It's Important To Brainstorm And Experiment
The vast majority of us don't brainstorm or experiment nearly enough. There are so many possibilities in life and different ways to do things, but all too often we end up making excuses to keep things the same and defer change. Brilliant ideas rarely just appear out of nowhere. They most often come from messing around, testing, deep thinking, bouncing ideas around, or even accidents.
We each have our own hobbies, skill sets, and talents. So it's not as hard as you think to start making some money doing something you enjoy that will fulfill someone else's needs. I've been able to use some of my random abilities as a musician, mentor, writer, editor, and designer to earn extra income and it's been a total blast.
So keep an open mind and start believing that there are ways to build income streams doing things that you're good at that you also love to do. And balancing work and enjoying life doesn't have to be a struggle either. Sure you will have to make some sacrifices and put in time and effort, but anyone can grow a side hustle into a primary income with smart choices. My financial advice isn't just about what to do with your money, it's also about getting into an untemplate mindset as well.
Want More Money? Figure Out What You'd Do For Free
Some people think that the only way to make extra money is through an online venture. While that might be an easy way to start, it's definitely not the only route you can take. There are endless things you can do online, out of your home, on location, or all of the above. Some ideas to get your creative juices flowing are selling wedding invitations, being a driver for Uber, designing logos, pet sitting, being a photographer for hire, giving tennis lessons, helping people move, being a local tour guide, etc.
Just make sure to stick with things that you actually have an interest in, even if you're not sure they're for you, so you'll at least be motivated enough to get started. Anything can get old and boring after a while after all, so my financial advice is to decide on a side hustle that you'd be willing to do for free or for super cheap. That way, chances are higher you'll stick with it long enough to be able to generate a steady income stream. Remember, before you can make the big bucks, you have to be patient enough to start small.
Ask Yourself These Money Questions
Another piece of my financial advice for all of you self employed solopreneurs, side hustlers, small business owners, and curious ones is to ask yourself a bunch of money questions like the below and write down your answers. We are each motivated by different things, have different risk tolerances, and have individual definitions of what it means to be financially comfortable. So you need to analyze your unique situation and get as specific as possible.
In my experience, I taught myself all of my post-collegiate skills for free using the public library, getting mentored by friends and colleagues, and utilizing the web. It's worth taking some time to exhaust as many free resources as you can before paying for classes or private lessons.
I also realized I was motivated to earn more income so I could diversify my income streams after seeing how devastating the recession was for so many people who only had their sole source of income dry up. I also figured out that I wanted to utilize my free time better and make some extra money while I was at it. Money doesn't have to be your only source of motivation, but it's often a means to an end like being able to retire earlier than 65, being able to afford more family activities, etc.
Now I'd like you to ask yourself each of the below questions and jot down your answers:
Why do I want to earn more income?
What can I do to get a raise at my existing job? (read this post for tips on asking for a raise)
What's my predicted income for the next 12 months?
How much extra cash do I want to earn per month?
How should I use/save any additional income I earn?
What is my total outstanding debt?
How long will it take me to pay off my credit cards?
What's my current emergency fund balance?
Do I need to invest in taking classes before I can start my side hustle?
What can I teach myself or learn for free first?
How can I minimize my start up costs?
Will I need to get a loan?
Do I know anyone who could invest in my idea?
Do I have any large upcoming expenses?
Why would someone be willing to pay me vs the competition?
Should You Save Or Pay Down Debt?
If life were purely based on numbers with no surprises, then paying off all your outstanding debts immediately would be the way to go. Why pay extra interest and fees if you don't have to? The problem with only focusing on paying off all your debt is that life isn't that simple. Unexpected bad things have a tendency to occur when you least expect them. If you put every last dollar you earn into paying down your debt with no savings set aside, you're leaving yourself financially vulnerable.
If you want to become financially independent, which I think every single person should have as a priority goal, costly unanticipated events can keep you stuck in this cycle of debt. How do you solve this? It's as simple as starting an emergency fund to protect you from those unexpected encounters. Seriously though – do NOT use this account for anything except for actual emergencies. Buying the iPhone 6, a pair of designer jeans, or concert tickets do not qualify! Emergencies are things like plane tickets to care for your mom in the hospital, a broken water heater, getting stitches at urgent care, or replacing a flat tire.
So how much should you set aside for this emergency account? That's going to depend on your current cost of living, amount of outstanding high interest debt, and how risky your lifestyle is. If you work a blue collar job that involves heavy machinery, lifting, or if you have a very adventurous lifestyle (think snowboarding half pipes, advanced scuba diving, or traveling to third world countries) chances are higher than average you could have some surprise hospital bills. The riskier your career and lifestyle, the larger your emergency fund should be.
My financial advice is to have at least six months of living expenses in your emergency fund. Once you start a side hustle or become a serious solopreneur, you'll want to set aside more. It may seem like backwards logic, but the more you own and the more active you are, the more you have to lose. We also often have lifestyle inflation when we start to earn more money and it's easy to forget to readjust your emergency cushion to a higher amount.
Once you have those funds in place, continue to pay down your debt starting with the highest interest balances first. If you don't know what your interest rates are, slap yourself, and then go find out asap. Your lender could be crushing you with 17%, 25%, even 35% rates. They are counting on you to be too lazy to pay attention. Remember, lenders are in business to make money off of you!
A Few More Tips Of Financial Advice
Business and personal finance are fun the more you learn. Money doesn't have to be complicated, confusing, or taboo. The more aware you are of your costs of living, essential versus non essential expenses, outstanding debt amounts, savings goals, and income earning potential, the happier and less stressed you'll be! Here are a few more tips.
Keep both business and personal expenses minimal.
Never underestimate what you can do yourself. You can save a significant amount of money by DIY.
Watch your cash flow closely and analyze seasonal income trends.
Pay off your credit cards in full each month as soon as you have the means.
Get in the habit of paying your estimated taxes on time and avoid fees and penalties.
Track your tax deductible expenses. There are lots of ways to get legit tax write-offs!
Keep all of your financial accounts in one secure place in the cloud with Personal Capital (it's free too!)
Process any expense reimbursements monthly and run profitability reports.
Do your own bookkeeping. You'll save a lot of money and learn a lot in the process.
Form a legal business entity to protect your personal assets.
Celebrate every paycheck and sale you make. You've earned it!
Start Using Free Financial Tools To Grow Your Wealth – I highly recommend opening a free account with Personal Capital to help track all of your money on one safe and secure place in the cloud. If you want to learn more about how their service works, this Personal Capital review is really thorough and goes in depth.
START YOUR PROFITABLE WEBSITE TODAY
Want to make more money and be more free? Work on building your brand by creating your own website the easy way with a WordPress site like mine through Bluehost for super cheap. You can register your domain for under $20/year and get hosting for only $3.49/month. Whatever your interests are, focus on building your skills and developing your own unique niche.
I've been blogging since 2010 and it has allowed me to break free from the corporate grind to travel, work from home, consult for companies that I like, and do so many more things I've always wanted to do but couldn't. The income is relatively passive as posts I've written years ago are still being found through Google and generating income. What's better than making passive income and creating a valuable asset you can one day sell for a multiple of annual income?
I've conquered my biggest fears by going off on my own thanks to this website and it feels wonderful. Not a week goes by where I'm not thankful for starting this website to live the life I want to live!
Updated for 2016 and beyond