I think it's pretty funny that retailers already started Black Friday deals several weeks ago. It feels like there's really not much of a need to wait until the day after Thanksgiving anymore to get good deals, which I really like. I've never been one to go nuts at Walmart or the malls on Black Friday, but I do love to grab a good deal online or in stores before the holiday rush. I avoid crowds whenever possible!
I spent most of this year buckled down on spending and withheld from buy clothes, shoes, or gadgets. I wanted to stay cautious with my spending after leaving my full-time job. But when I found some good "Black Friday" sales at the mall last week for $13 flannel shirts, $20 fleece jackets, and $60 walking shoes, I allowed myself to indulge in a frugal version of "luxury" shopping.
I don't remember this many retailers offering sales this early last year, but maybe I just wasn't looking. It also seems like a lot of stores are pre-announcing their Black Friday deals to increase anticipation.
Would Great Riches Change Your Spending Habits And Desires?
I had fun reading Financial Samurai's recent post, What Would You Do With $10 Million? and thought it'd be fun to imagine what I would splurge on if I suddenly came across that much money myself. I agree with Sam's logic of first letting the novelty of coming into great riches wear off a bit before spending any of it.
I would happily put the majority of that money into investments first to exponentially improve my retirement savings and financial security. Next, I'd pay off mortgage debt and help my parents with their finances. Then I'd make some donations to charitable causes, cross off more travel adventures on my bucket list and lastly do some shopping for myself spread out over the course of several months. I wouldn't want to buy a lot of things all at once because I think that would dilute the excitement and thrill of getting something new.
I'd like to think that my desires wouldn't drastically change if I came into great wealth either. Frugality is a big part of who I am today and how I've lived for pretty much my entire life.
My Gadgets Wish List, Plus One Furry Friend
Even though I love being frugal, it's a lot of fun to write wish lists every now and then, don't you think?! Santa, if you have some extra cash or gifts to leave by the chimney this year, here's my wish list. I've been good all year! 🙂 Here's a list of things I'd splurge on if I struck it rich.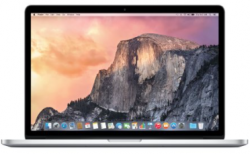 #1. 15″ Retina display, 512 GB MacBook Pro. I've had my current MBP for about five an a half years now. It's still doing okay, but it stalls, and wigs out on me more and more often. When I watch my friends on their shiny new ones, I'm amazed at how much faster they process tasks than mine.
I've been backing up my files a lot more often because I feel like my precious old laptop's days are numbered. A new laptop would be sweet and a splurge that I would get the most use out of because I'd use it for a minimum of three hours a day – but more like eight to ten hours a day.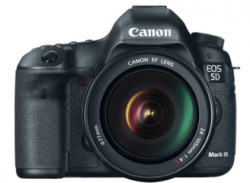 #2. Canon EOS 5D Mark III DSLR Camera. I've owned a Canon EOS Rebel XS DSLR for about five years now. It's been a lot of fun and given me some fantastic shots thanks to my Sigma 18-250mm f/3.5-6.3 DC OS HSM travel lens. But I gotta admit, whenever I go into BestBuy and wander into the camera section, I start to drool when i see the Canon EOS 5D Mark III DSLR.
Now that's a serious beast of a camera! The crazy fast shutter speeds on the 5D Mark III and it's ability to handle low light are insane. Although DSLRs can be a bit cumbersome to carry around due to their weight, especially with a zoom lens, what a blast it would be to be able to own a piece of equipment like this! Amazon is currently selling the 5D Mark III for $300 off the list price.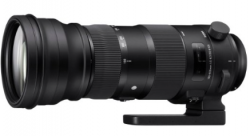 #3. Macro & Telephoto Lenses of course. What fancy DSLR camera is complete without professional macro and telephoto lenses to go with it? I've been dreaming about getting more lenses for years. It's so much fun using a macro lens to capture the tiniest details of flower petals and zooming in on wildlife with a mammoth zoom lens.
Lenses can get really heavy, but when you get money shots you don't care! I'd probably stick with Sigma lenses as they are cheaper than Canon's and still shoot amazing quality pics. My wish list lenses are the Sigma 150mm f/2.8 AF APO EX DG OS HSM Macro Lens and the Sigma 150-600mm F5-6.3 DG OS HSM Lens.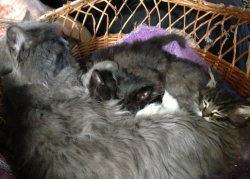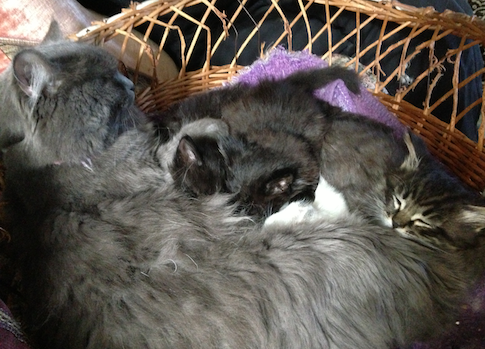 #4. A cute, cuddly, clever cat. There isn't a Black Friday deal on cats that I'm aware of 🙂 , but I wanted to include this wish list item for fun. About two years ago, I was weighing the pros and cons of getting a cat. I haven't pulled the trigger yet because of the cost, added day-to-day responsibility and the 15-18 year commitment.
But if I received $10 million, I'd pull the trigger. I wouldn't be worried about the upfront costs or paying for pet sitters if I had that much cash. I got to spend a week with the most amazing Siberian kitty in August, which reminded me how awesome living with a cat can be. Maybe 2016 will be the year I decide to commit to raising a cat. Purrrrr.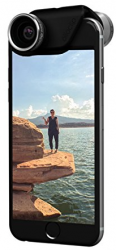 #5. Olloclip 4-In-1 Lens For iPhone 6S Plus. If you haven't already noticed, I'm a photo nut. Part of the reason I'm delaying buying a new laptop is because I have so many photos on my existing one that I need to figure out what to do with and organize. I'm constantly taking pictures with my iPhone and am really intrigued by the Kickstarter success story of Olloclip. They make high quality lenses that can be quickly connected onto your smartphone. The version I want comes with a:
Fisheye Lens

Wide-Angle Lens

10x Macro Lens

15x Macro Lens

2 x Lens Cap
There are cheap knockoffs that make similar purpose externally mounted smartphone lenses for around $15-25, but several professional photographers I've spoken to all say the Olloclip is the way to go for high quality images and worth the premium. Amazon is currently selling the Olloclip 4-In-1 Lens for 26% off at $79.99.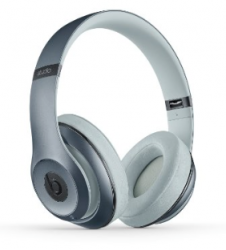 #6. Beats Studio Wireless Noise Cancelling Headphones. I have a pair of Bose noise cancelling headphones from many years ago that are starting to fall apart. The sound is still good, but the black covering on the earmuffs has come loose on both sides exposing the inner foam padding.
Sound quality has improved since I bought mine and going wireless would be really cool. Plus I like that I can conveniently go to any Apple store if I have an issues with any Beats products. I'm constantly getting my cord caught on things as I walk around with my headphones, so it's sweet that I wouldn't have to worry about that anymore with these.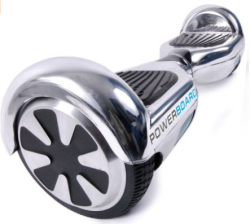 #7. Hoverboard scooter. Holy cow the hoverboard rage is so cool! I don't have a car, so having one of these self-balancing scooters would come in really handy in the city. Forget about the old school humongous Segways!
These little guys can fit under your desk at work. How cool is that?! I'm not coordinated enough to ride a skateboard, but I think I'd be able to handle one of these. I like the ratings on the Powerboard made by Hoverboard. It comes with LED lights, a six-hour battery life, and is faster than other models.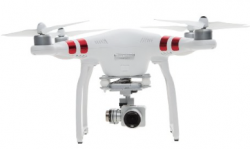 #8. DJI Quadcopter Drone With HD Video. I attended an Indian wedding over the summer that had a procession outside the hotel where the ceremony was held. There were Bangara dancers and live music playing while a drone flew above us videotaping the whole event.
It was the coolest thing ever! I've seen some videos people have made from drones on their vacations and the footage is unlike anything I've ever seen before. I wouldn't have much use for one of these at home, but wow it would be really fun to have an HD Video Drone at special events like weddings and traveling to new places.
Untemplaters, have you done any sale shopping recently? What are you hoping to buy on Black Friday? What's on your wish list this year?