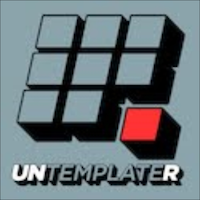 Working through our framework for building a business, we've already covered the planning and business selection topics and today's post is about designing your operations. Once you've identified and tested your business concept, you'll want to think through how your business should function on a day-to-day basis. You'll also want to acknowledge some key characteristics of businesses that lend themselves to an untemplater lifestyle.
Let's jump right in.
Multiple Streams
My personal experiences have led me to place a very high value on diversification within certain boundaries. This means that the diversification is not a random or scattered occurrence, but planned to utilize similar skills and resources in multiple applications. I use two key questions to start thinking along these lines:
What are you already doing that you can sell?
With little modifications, what other industries or groups would be interested in your products or services?
The first question is often used in originally service-based businesses to help identify other revenue opportunities. (We'll expand on this concept in the next section.) The second question is a more common one. It helps to find new groups of customers similar to your existing customers. For example, I recently met someone that had designed a web-based CRM application for independent home security system providers. His company had been tremendously successful in saturating that market and had few prospects for growth. But asking the second question led them to learn that the system also worked perfectly for installers and retailers in the satellite tv and cable industry. With that knowledge, they had an entirely new set of customers that could benefit from their existing product.
Products
In my opinion, having products is essential to achieving an untemplater-type of success. Service-based businesses can be very successful and are often the easiest way to get started. But they have a strong tendency to resemble a hamster wheel. Increasing success means you have to run faster to keep up. (Certainly, there are exceptions. However, in my experiences, they are few and far between. I'd equate it to playing the lottery. Someone may win, but I wouldn't plan on it.)
Go ahead and start a service-based business if all of the other criteria are met. But quickly start thinking about how you can eventually start developing products. My definition of a product is something that requires little or no additional time investment to make an additional sale. It doesn't have to be tangible. In fact, intangible or digital products often produce outstanding results.
Leverage
Given some of our recent economic lessons, many people view leverage as a four-letter word. And if you limit it to debt, you might be right. Again, my definition is more broad. For me, leverage is any tool or process that allows you to use less time, money, or other resource to achieve the same results. I can think of two recent applications of this concept.
One is very simple. How much money do you need to start your company? Now, how much less do you need if you're able to keep your existing income flowing? Leverage your current income to allow you to start your future business with less debt or capital investment.
Another is a bit more creative. In late 2009, I was handed a business plan that called for over $250,000 in investment capital, primarily to purchase start-up inventory. After analysis, it was clear that the business model could not generate enough profits to support an initial investment of that amount (particularly if the original entrepreneur wanted to retain any ownership interest). I encouraged him to figure out how to get started without the inventory, meaning that the business would only require about $50,000 to get off the ground. A couple months later, he came back with clever agreements with his vendors that would achieve exactly that. Many had agreed to very favorable terms for purchases and to loan him sample products for demonstration.
Brainstorm how you can start or grow your business with less time and/or money. I haven't found any specific resources for this concept, but you can approach it by examining every single assumption used in your business plan. Does it HAVE to be done that way? Or are there other options?
Automation
Everyone always nods in agreement with this principle. No one wants to be buried with low value tasks. But most of us are buried anyway. Why? Because the alternative requires an investment of time and energy to design automated processes that complete them for you. It's hard. And the short-term will actually be harder. You'll have to wait to see the results.
So how do you get unstuck? Get started with something simple. Experience an early "win" and build on it.
Use simple tools: Tungle.me for your schedule, LastPass for your password management, Hootsuite for social media, etc.
Setup email templates.
Build a Frequently Asked Questions (FAQ) page or Knowledge Base.
Use databases and forms to capture and organize information.
Any thoughts or feedback? What other key considerations should we focus on when setting up operations for an Untemplater business?