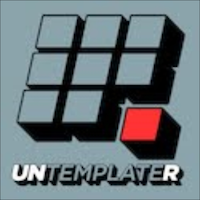 Last time, I introduced a concept and framework for selecting and building businesses to support an Untemplater lifestyle. After some great questions in the comments, it was clear that we needed to dive deeper into each component. We'll start with the planning and business selection topicsin this post.
From my experiences and research, these four concepts are critical to the planning of a successful business. Overlook them early, and you'll likely face their challenges sooner or later.
Unique
This doesn't mean that your business needs to be one-of-a-kind, with no competition because it's so unusual. It means that your product or service should have a Unique Selling Proposition (USP), some distinguishing characteristic that makes it different from and better than other similar products. I would not suggest proceeding past the planning stage without being able to communicate your USP simply and concisely. A great resource for this topic is Ready, Fire, Aim by Michael Masterson, particularly chapter six.
Niche
Unless you've just won the lottery or inherited a fortune (and probably even if you have), you'll want to eat the elephant one bite at a time. That means starting with a small niche and expanding from there. In this age, there's probably no such thing as a niche that is too narrow. Resist the temptation to be all things to all people, even if the opportunities look promising. In How the Mighty Fall, Jim Collins shares the insightful wisdom of David Packard, cofounder of HP: a company is more likely to die of indigestion from too much opportunity than starvation from too little.
Testing
This lesson is often learned the hard way, and I can speak from experience. It is tempting to presume that our own desires and preferences extend to others, and that presumption probably leads to the majority of business failures. With an open mind, patience, and just a few dollars, you can boost your chances of success exponentially. As with the USP, I would not recommend moving past the planning stage without testing the commercial viability of your products or services. Chapter ten of The 4-Hour Work Week by Tim Ferriss is hands-down the best resource for how to do this. It walks you through the process step-by-step and provides detailed information on the resources you'll need.
Enthusiasm
Building a business can be extremely fun and rewarding, but that doesn't mean it's easy. One of my business partners and I always remind each other that "every day is a Saturday, and no day is a Saturday." On those days (or weeks, or months) that it feels like you're walking in the mud, you better have some passion and enthusiasm to fall back on. To test this, I particularly like Gary Vaynerchuk's suggestion in Crush It: make a list of 50 things. If your project involves writing, make a list of 50 sub-topics. If your project involves internet marketing, make a list of 50 things you can do to promote it. If your product requires direct sales, make a list of 50 people to contact. If you can't count to 50, you may not be passionate enough.
What are your thoughts? Did I miss any other critical planning components?