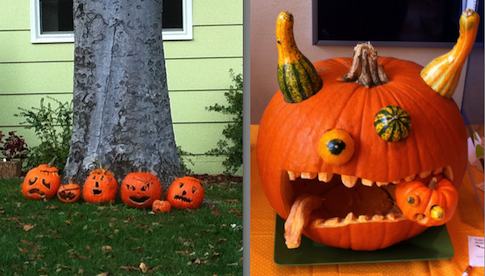 There's no question that entrepreneurs, especially those just starting out, have to fill a lot of different roles. There are so many things to do, it's easy to lose track of all of these various responsibilities. Let's take a look at the many hats, masks, and roles of entrepreneurs in business starting with the most important. If you're running your own business, always focus on the core functions to your business's success first, even if they aren't the roles that are the most fun!
Although there are a ton of different roles of entrepreneurs, some are a done best if you can outsource them versus trying to do everything under the sun yourself. But money can be hard to come by when you first launch your business, so you may not have the means to hire help right away. At least be aware of the many aspects of running a company from the beginning and build your way towards outsourcing and hiring employees in time. Here's a brief description of some of the many hats, masks, and roles of entrepreneurs in business.
Visionary
The easiest part of being an entrepreneur is dreaming big. You can already imagine your business taking off, getting featured on Forbes and CNN, blowing past the competition, going IPO, and making millions. Dreaming is fun and gets the butterflies and adrenaline pumping through your veins. But as the visionary of your own business, you have to actually figure out the techniques and features that will turn big and small dreams into reality. You have to figure out how your products and services will be and stay unique. You need to brainstorm, analyze, research, think outside the box, and focus on growth and new business.
R&D Specialist
Research and development is a core business function. If you don't have all of the technical skills to actually create all the interlacing pieces of your product/service offering, you have to be able to quickly find the right people who can. And finding those people can be a sizable challenge. For example, engineers are in huge demand in Silicon Valley and the SF Bay Area. Although there are a ton of startups here, they are competing for engineers with the big boys at Apple, FB, Twitter, and Google. And a lot of times the big guys win. Every time I've been to entrepreneur mixers, I always hear people say "I just can't find a good engineer. They're all taken." So if you have solid R&D skills of your own, you're already ahead of the game as an entrepreneur.
Controller
A controller is responsible for all of the accounting related activities of a company such as budgeting, taxes, payroll, corporate accounting, and bookkeeping. This role also ensures the in/out flows of corporate funds are timely, accurate, above board, and properly filed. At larger firms a Controller typically has a team of assistants working for him/her. At a startup, it could be just yourself or someone you outsource some of these responsibilities to. You can easily hire an accountant to take care of all of your tax returns and filings, and use a third party software to process your payroll and bookkeeping. I highly recommend getting tax advice and assistance filing your tax returns from a professional CPA.
Head of Sales & Marketing
A business may have cutting edge technologies and the fanciest features, but it won't be able to get any traction without a serious effort in sales and marketing. This is one of the more commonly overlooked core aspects of running a business that entrepreneurs underestimate. Unless you're already a well established company like Apple or Louis Vuitton, new products just aren't going to sell themselves. There are new brands popping up all the time and it's a lot harder than you might think to get your name out there. People are constantly overloaded with information and you have to be willing to fork over some cash and creativity to 1) get people to hear about your offerings and 2) convince them to sign up or purchase your products.
Brand Manager
Branding is another undervalued core aspect of building a successful business. Read these 20 branding tips to help you understand more about what branding really means and how it can benefit your company. You have to think about what makes your business unique, impactful, meaningful, and build loyalty amongst your customers. Branding is so much more than coming up with a color scheme and a pretty logo.
Customer Service Rep
Every business has customers and you have to make it easy for them to get in contact with you through multiple methods (email, phone, web). If you don't have the means to hire an employee or a phone service, set expectations up front for your clients. Establish business hours, a standardized time frame for responding, and stick to them. Stay on top of public and private reviews and feedback forms and follow up.
IT Liaison
What business doesn't run on some type of technology these days? One of the many roles of entrepreneurs is to understand the basics of all of the hardware, software, and telecom systems of his/her business at a minimum. You don't have to be an IT guru, but you need to know who to call to get things fixed fast and have a rough idea of what to ask for. You also have to make sure to perform regular maintenance and upgrades on all of your key systems to keep them backed up, secure, and running smoothly.
CFO
At established corporations, Controllers and Chief Financial Officers have related but different responsibilities. The duties of a CFO that entrepreneurs have to take on as a company of one are managing financial risk, helping to raise funds, examining performance and budgets, forecasting, and performing cost benefit analysis. Think of the CFO role as constantly looking ahead versus the Controller role of managing the day to day in/out flows as well as presenting data points of the past and present.
COO
One of the easier roles of entrepreneurs is Chief Operations Officer. You need to make sure the people and machines running your business have the resources they need. You'll also need to look at ways to improve operations, internal/external relationships, communications, workflows, and reduce inefficiencies. I think this is one of the more fun hats to wear.
Web Developer & SEO Specialist
Every business needs a website these days. It doesn't have to be right at the top of your to do list, but you'll want a live, bug-free website before your first product launch. People judge companies a lot by the appearance, speed, and navigational features of their websites. And it's fortunately not that hard to create a website now. I recommend signing up with Bluehost and using the Genesis framework on WordPress. Once your website is up and running you can easily learn the basics of SEO aka search engine optimization which in short helps people find your website easier when searching the web.
Social Media Master
Personally I think it's a pain to constantly create, maintain, and update social media feeds because I'm busy doing other things. But social media platforms are a great way to spread the word about your business and build your brand. You can automate some tasks or outsource these responsibilities to a freelancer. The good news is a lot of these platforms are free and easy to use, they just take time. The main ones you'll want to explore are Facebook, Twitter, and Google+.
More Roles Of Entrepreneurs
There are even more roles of entrepreneurs like HR, Legal Council, and PR Consultant, but a lot of those aren't really needed when you're first starting out. Plus by the time you start thinking about those roles, you should have the means to hire or outsource those responsibilities. You may want to hire an attorney when you first establish your business however and keep them on retainer, but a lot of times that isn't necessary really necessary.
Untemplaters, have you ever thought about all of the many hats, masks, and roles of entrepreneurs in business? Are there any others you've had to wear that I missed? Which roles do you think are the most interesting and which roles would you want to outsource as soon as possible?
PS – HAPPY HALLOWEEN!! I took the funny Jack O'Lantern pics on a trip to the East Coast a few years back. I love the creativity!
Copyright. Original content and photography authorized only to appear on Untemplater.com. Thank you for reading!