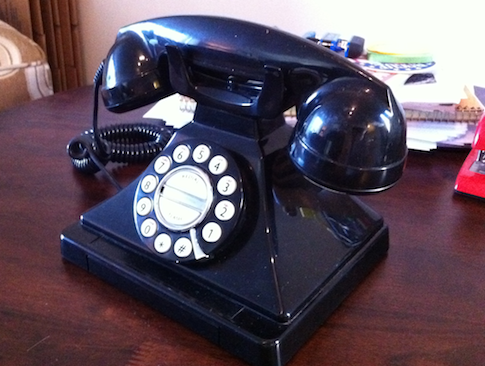 There are so many things to think about and execute as an entrepreneur. Most of the time entrepreneurs find themselves bootstrapping and doing everything on their own for the first year or two. It's hard to get any business off the ground, so keeping overhead as low as possible in the early stages of your small business journey is important. Once things really start to pick up however, you may find yourself overwhelmed and in need of help. The 20 steps below will explain how to hire your first employee and get prepared for the future of your company.
20 Steps: How To Hire Your First Employee
Draft up a job description: If you think you're ready to hire your first employee, it should be relatively easy to draft up a job description of what you envision he/she would be working on. If you're not sure, take a step back for a second and think about all of your business requirements. Ask yourself: What are you comfortable with and prepared to delegate to someone else? How much time will be involved? Put it all down on paper. It's okay if things change later, but you need a place to start.
Crunch some numbers: The biggest hurdle when learning how to hire your first employee is figuring out if you can really afford it. There are so many costs involved, and taxes – oh how we all start to hate taxes when we become entrepreneurs. How is your revenue now and where is it projected to go? Are you possibly getting ahead of yourself? Remember you have choices – you may have the option to hire someone as an independent contractor to avoid all those pesky payroll taxes and other to-do's that come with employment. Just remember that the government loves to crack down on employers paying contractors who really should be employees. Talk to your accountant about what is reasonable in your line of work regarding contractors, part-time, and full-time employee hours and compensation.
Determine salary, hours, objectives: With the help of your accountant, determine a reasonable salary for your future employee. You should already have an idea of the number of hours you want them to work, and the objectives and tasks their role will entail.
Publish a job posting: Take the job description you drafted in step one and proof read it for any language that could be considered discriminatory in any way by an attorney. Ex. avoid words like young, single, married, female, male, sales

man

, etc. Consider posting on one of these top job sites or through word of mouth through your friends and family. There are more people looking for work than you may realize.
Write a list of interview questions: Please do not try to wing your interviews with candidates. You will come across as disorganized, scatterbrained, and unprofessional. Browse through my helpful list of common interview questions and pick around 10-15 that you like. You don't have to ask all of them in the actual interview, and you can come up with some new ones on the spot if you have a solid list that you can rely on. It's not as easy as it may seem to interview someone. It takes practice to be comfortable asking candidates questions – remember they are even more nervous than you and that can make communication awkward sometimes. The better prepared you are, the smoother things will go.
Screen candidates: You should already know the type of work experience you want your employee to have. So use those requirements to screen through your stack of resumes. You can divide them into three piles: Yes to interview, Keep on hold, and No way. Give yourself time to find the best person suitable. Don't expect the golden resume to land on your desk within 24-48 hours.
Schedule and hold interviews: One effective way to save time in the interview process is to phone screen candidates. People who don't return your calls or emails to schedule should be moved to the No Way pile. And candidates who sound aloof or unprepared on your phone screens should also be moved to the No Way pile. Pick around 5 eager candidates you really want to speak with and bring them in.
Decide on your top candidate: Narrowing it down to your top candidate can be really easy or super hard depending on the hiring pool at the time you're searching. I've seen this tons of times in my career. Sometimes it takes months searching for decent candidates, and other times a solid group of qualified candidates will popup in only 1-2 weeks. Don't be afraid to have multiple interviews to help you decide who your top candidate is.
Run a background and credit check: Once you have that top candidate, it's time to run a background check. It may sound like a pain in the arse' but it's for the good of your business, protection, and for peace of mind. You can also check their credit report to see if they are financially responsible.
Obtain an Employment Identification Number: Apply for an EIN number with the IRS, also known as an FEIN (the F stands for Federal). It's not hard, don't freak out. Once you get your FEIN, keep it in a safe place because you'll need it regularly. Check if your state has it's own employment ID system and apply there as well if needed.
Check the employee's eligibility to work in the U.S.: This is an important one if you want to stay within the law. The IRS requires employers's to keep an I-9 form on file for every employee within 3 days of hire for the first 3 years. You can verify eligibility status electronically, it's not hard.
Present an official offer letter: Congrats on getting to the final stage of the interviewing process! It's time to present your candidate with an official offer letter. Fingers crossed they accept.
Report the new employee to your state: Once your employee accepts, it's time to report them to your state. Each state has it's own rules and requirements. In California it's simply filling out one electronic form that takes less than 10 minutes.
Require the employee to fill out a W-4: Next, have your employee fill out a W-4 form. This will help you get their paychecks setup properly and you are required to have one on file. You can have them fill one out annually to make sure nothing has changed, ex. marital status and number of deductions.
Obtain a payroll management system: I highly recommend paying for a payroll management system. I use Quickbooks online. They calculate all of the payroll withholding taxes for me and also pre-populate and submit all of my employee tax filings such as the 940, 941. I also get email reminders when a pay period is approaching, as well as tax form filing deadlines.
Sign up for workers' compensation insurance: A lot of states require employers to have workers' compensation insurance. The primary purpose is to protect your company if an employee gets injured on the job as well as offer benefits to your employees. Some states have steep fees and penalties if you do not offer these benefits to your employees, so know your local requirements. The cost will vary by industry, compensation, history of incidents, location, etc. A ballpark estimate is 5% of gross wages. Fees for a roofer will obviously be a lot higher than those for an office worker due to the higher risk of injury.
Post required notices: I'm sure you've seen those giant posters in the common area of offices before that list out things like minimum wage rates, and other employee rights. As an employer you're required to post the notices that are dictated by your state. You can usually get a copy of them mailed to your office for free.
Establish good records: Now that you have an employee, you have to keep organized records. For example, you need to have those I-9 and W-4 forms on file. You'll also want to keep a copy of your employee's resume, references, contact information, expenses, and performance evaluations. The more organized you are, the easier things will be for everyone.
Prepare for your employee's first day: Get ready for your employee's first day on the job. Perhaps they'll need a computer, phone, and printer. Or maybe they'll need cooking appliances, ingredients, recipes, and a credit card. Prepare in advance so they can hit the ground running. Have a meeting on their first day to talk about your expectations, go over paperwork, answer any benefits questions, and get them familiar with your office space.
Shoot for the stars: Congrats on completing all the steps on how to hire your first employee! Now that you have a helping hand you can work together to keep your business booming. Have fun and great job getting this far!
Untemplaters, do you remember what the hiring process was like in your past jobs? What did/didn't go smoothly? For those of you who are entrepreneurs, are you currently thinking about how to hire your first employee? Or are you thinking about hiring further down the road?
Copyright 2013. Original content and photography authorized only to appear on Untemplater.com. Thank you for reading!

Updated 2016