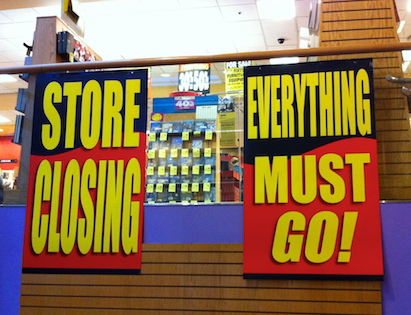 For those of you who read Untemplater regularly, you know that I'm not the type of person who goes off on big rants. I consider myself to be lighthearted and easy going, and I always try to find a positive in the toughest of situations. But today I am going to vent a little bit. Why? Because I just finished all my personal and corporation taxes and I'm annoyed!!!  Taxes suck.  Period.

I started my own company last year which has been an incredibly eye opening experience. I didn't have much help along the way because I wanted to keep my costs as low as possible especially in the first year, so I've had to figure out a lot on my own and it wasn't always easy.
Some people have a natural knack for understanding how to incorporate businesses, knowing how to limit tax liability, which forms have to be filled out for which agency when and why, regularly running profit and loss reports and analyzing balance sheets, and all that kind of stuff.  Well guess what?  I had no clue how to do any of that when I started out and it was pretty overwhelming. But at least it's also really enlightening and I'm still learning new things!
Vent #1 – Double Taxation Makes Me Mad
California is a terrible state to incorporate a business. I knew that going in but it's where I live right now however, so I bit the bullet and incorporated with the state last year. I could have picked a different state like Delaware, but I didn't want to worry about California coming after me in an audit for taxes owed since I'm living and doing business in the state.
Believe it when you hear the phrase Sunshine Tax because it's true. Yes the weather rocks but California taxes the —- out of us and yet it's still broke!  In fact taxes suck and make me want to shut down my small business just to avoid all this ridiculousness. It's no wonder so many people try to operate off the record!
Even if you don't have your own business, did you know that if you get a California tax refund, you have to report that refund amount as income the following tax yeart?! WTF. I do not appreciate that.  (Update: when I wrote this I thought CA was treating refunds as taxable income, but after taking a closer look at my returns it's actually the other way around – Federal treats them as taxable but it gets subtracted out on the CA return.  I guess that's not as bad but it's still annoying though!)
Another thing I found out first hand recently is that California businesses are required to fill out form 571-L every year. It is a form for reporting business property because the state wants to collect taxes on top of the taxes you already had to pay to purchase those items!
Sure there are a few exclusions like inventory, but let's say you buy a computer for your business, a desk to put that computer on, and a lamp to help you see while you type – guess what? California requires your business to pay taxes on ALL of that "property" even after you've paid sales tax to purchase them, which can be as high as a whopping 9.75% in the state.
Vent #2 – Too Many Forms To Fill Out, Too Many Taxes To Pay
When you work for someone else's company, there is SO much going on behind the scenes that you never even hear about. Processing payroll, submitting payroll taxes, negotiating rates with benefits providers, staying on top of business licenses and fees, EDD notices and forms, corporate taxes, legal fees, disclaimers and policies to write, etc. etc. Being shielded from all of that is actually a total luxury that most people take completely for granted simply because they have no exposure or awareness of what's actually required to operate a business.
When you run your own business however, you quickly realize that there are a LOT of moving parts to keep track of, all kinds of forms/permits/licenses to fill out, and even more taxes and fees to pay in order to keep your business totally legit and in compliance with all the various rules and regulations of Federal and State.
Paperwork can be a real pain especially when there are mandatory filing fees but I still think taxes suck more.  I really understand now why there are so many businesses that operate on a cash-only basis to avoid paying taxes, and tons of others small businesses get hit with penalties and fines for missing filing deadlines for such and such random license or permit.  I know I'm not a genius, nor am I poorly educated, yet I want to tear my hair out sometimes trying to understand and swallow some of the stuff the government requires.
Before You Vote For Bigger Government And Higher Taxes, Try Becoming An Entrepreneur
If I've learned one thing over the last year as a part time entrepreneur, it's worth it to pay for professional help and not expect to be able to figure out everything on your own overnight. I wasted countless hours of my own time going in circles trying to understand certain aspects of incorporation, taxes, and accounting that could have been answered in just a few minutes by someone with the expertise.
If you have the funds, it's a big help to have a good accountant. To me it was the best money I've spent for professional help so far because taxes are down right complicated, the rules are ALWAYS changing, and having an expert to answer questions specific to your business situation will save you a lot of time and headaches.  They also understand how much taxes suck and can help you maximize your deductions and take advantage of any credits you are eligible for.
I must say I have a much different perspective of tax policy after starting my own business. Once you see firsthand how much corporations get taxed, actually go through the pains of filling out and filing all sorts of government paperwork and forms, and have to write checks for way too many fees and taxes, you start to understand how hard it is to make money as a small business owner and how easy it is to get hit with penalties for missing a payment or a filing deadline.
Small businesses make up roughly 80% of new jobs and we need them to be able to afford to keep hiring! If I had a chance to change things, I'd try to simplify the whole darn process for small business owners. There would be fewer agencies to report to, no double taxation, and no more stupid California $800 minimum franchise tax!
Untemplaters, do you think taxes suck?  What do you want to vent about as a tax payer and business owner? For any entrepreneurs out there, how much operationally did you do on your own the first year? And if you haven't started a business yet, what are your biggest hurdles and hesitations?