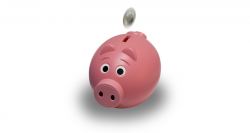 Taxes sure are a drag, but they don't have to be overwhelming if you get a grasp of the basics. Familiarizing yourself with the various forms and filing requirements will also help make the process less stressful. If you're self-employed the following tips can help you save money, taxes and survive this tax season and many more to come.
1. Understand your tax entity
Before you formally establish a business, figure out what type of business entity will work the best for you because it'll impact how you file your taxes. Each entity type (sole prop, C corp, S corp, LLC, partnership) has its own advantages and disadvantages, which can also vary based on the state you live in and your individual situation. A lot of people choose to register as sole props or S corps, but check with an accountant to get the best advice for your individual situation. Make sure you also understand the risks of starting a business.
2. Don't rely on your memory alone
Don't rely on your memory alone to remember tax deadlines – use recurring calendar reminders. Even an organized person like me loses track of time. I've gotten deadlines mixed up more than once before and had to pay penalties I could have easily avoided. Don't let the government ding you with extra fees and interest because you missed a deadline.
3. Utilize safe harbor
If you're self employed and earning any type of income that isn't subject to withholding make sure you are familiar with estimated taxes. I also suggest you use the worksheet on Form 1040-ES (Form 1120-W for corporations) and utilize the safe harbor rule. It helps you avoid having to pay fees and interest if your estimated tax payments end up being less than what you actually owe when you file your returns.
4. Maximize your expenses
While I don't recommend going crazy with expenses, understand what you can and can't expense. Keep receipts for everything you buy and all the business related services you pay for. There are a ton of things that you can deduct from your income such as business cards, electronics, cloud storage, printer ink, tolls, gas/mileage, flights, meals and entertainment, license and registration fees, legal and accounting costs, payroll taxes, phone bills, office supplies, software, holiday parties, internet usage, etc.
5. Process reimbursements regularly
If you use cash to pay for business related expenses such as taxi rides, tolls, and travel meals, don't forget to ask for a receipt. Even though it may sound dumb, make sure you don't forget to actually process your expense report. It's easy to lose track of time when you have a million things running through your head. Aim to process your reimbursements and stay on top of your bookkeeping on a monthly basis. Monitor your business profits monthly as well so you can properly manage your business's cash flow.
6. Submit W9s so you can get paid
Anytime you start working with a new business partner, make sure to get all your paperwork in order up front. This usually involves submitting a W9 so you can get paid. And if your address or tax ID ever change, make sure to send in an updated form so you'll be able to receive checks at your new address and get accurate 1099 forms, which you'll need to file with your tax returns.
7. Pay yourself a reasonable salary & bonus
When you file your returns, the government will look at your business classification and compare the salary you're paying yourself to that of others in your field. They'll also look at how much you took in distributions and if you paid a significant amount to independent contractors that should have been paid as employees. While there is no black and while rule on what is acceptable and what isn't, do some research on what is common practice in your line of work. Otherwise you could find yourself having to explain yourself in an audit, and nobody wants to deal with that type of added stress!
8. Estimate your stock basis & take distributions
If you own or are invested in a S Corporation, pay attention to your stock basis, which basically tracks how much you've invested for tax purposes. Money you put in is referred to as a (shareholder) contribution and money you take out is called a distribution. An advantage of S corps over other business entities is being able to take out distributions without having to pay tax on those withdrawals. If your business is doing well and you aren't planning on putting all of your cash to work, consider taking a distribution. This can lowers your liability risk because if someone were to sue your business tomorrow, they can't go after money you already took out of the company as a distribution. Be careful not to withdraw more than you put in or you could owe taxes on the difference. This is a good topic to discuss with your accountant.
9. Keep your books up to date
I recommend doing your own bookkeeping to closely monitor the financial health of your business. Keep your records updated throughout the year so you can effectively manage cash, stay on top of bills, stick to budgets and get all of your taxes filed on time. Aim to keep your books up to date each month or quarterly at a minimum.
10. Check your financial statements for accuracy
Set aside some time to review your financial statements regularly for accuracy and planning ahead. I've heard one too many stories of small businesses that had to shutdown unexpectedly because they outsourced all of their accounting and didn't pay attention to their company's financial health. Don't underestimate the importance of accounting, cash flow management and monitoring profitability.
11. File and collect 1099-MISC forms
If you hired any independent contractors, make sure you have a W9 for each one and and submit a 1099-MISC for those that were paid over $600/year. You can typically use your accounting software or a 3rd party cloud based service to populate and file the forms in just a couple minutes. On the flip side, if you earned non-W2 income you'll need to collect your own 1099s from your business partners before you file your own taxes.
12. Create an annual checklist
Since we only file tax returns once a year, it's really easy to forget all the steps you need to take before you submitting your returns. Save yourself an annual headache by creating a tax checklist that you can reference each year. List out all the forms you need to receive and file along with their deadlines. You should also include payment deadlines for your estimated taxes.
Don't be afraid to ask for help
I can't count the number of questions I've asked people in forums and my accountant about tax related issues over the years. I try and learn at least a couple new tax rules and tips each year to increase my knowledge. I hate paying taxes, but I really like understanding how the tax system works so I can continually utilize as many deductions as possible to save money.
There are some confusing tax rules out there and sometimes it's really worth paying for professional advice. Don't be afraid to ask for help if you're really confused and feeling frustrated. Accountants can be super helpful at explaining complex tax rules in plain english. I encourage you to get curious about your tax returns and continually learn how you to use the many rules to your advantage. The more knowledge you have, the more money you can save!
Recommendations
Start Your Own Website – Become a branding rockstar and make more money by creating your own website the easy way with Bluehost. Get a free domain, reliable hosting for only $2.95/month and 24/7 support. Whatever your interests, focus on building your skills and develop your own unique niche! I've been blogging since 2010 and it has allowed me to break free from the corporate grind to travel, work from home and do so many more fulfilling things with my life. There's not a day that goes by when I'm not thankful for starting this site. Check out my step by step guide on how to start your own blog.
Break free! If you're burnt out of your day job, believe that you have options and can turn your career around for the better. I didn't believe I could escape the grind for the longest time, but fortunately I wised up before stress destroyed my life. I never would have thought I could negotiate a severance package and get paid to leave a job I grew to hate, but I did! Learn how you too could get paid to leave your job like I did and open your eyes to new opportunities.
Untemplaters, do you get stressed out at tax time? Have you ever made a mistake on your taxes? For those of you who are self-employed, what type of business entity do you have? What methods are you using to save money and taxes?
Copyright. Original content and photography authorized only to appear on Untemplater.com. Thank you for reading!