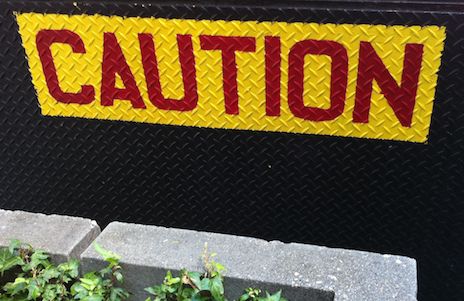 A few weeks ago I got a dreaded jury summons notice in the mail. While it's fortunate that we all have legal rights to an impartial jury trial, it still annoys the heck out me that people sue each other and businesses for the dumbest reasons. I have way more important and meaningful things to do than to sit in a courtroom and listen to people argue over lost dry cleaning, bad directions, and asbestos. There are way too many lawsuits for petty things these days and the legal system is much abused imo.
But even as frivolous and ludicrous as a large majority of lawsuits are these days, let's face it, they aren't going to decrease any time soon. It's an unfortunate common part of life and doing business these days, and every large scale company out there has a dedicated team of lawyers fighting to protect their valuable assets all year round. If you want to start your own company, you must consider the risks of starting a business and be prepared for the unexpected.
Does Your Business Need An Attorney?

Large corporations can afford to have a dedicated legal team, but what about the startups and the small business owners? How can a company that isn't even off the ground yet afford a lawyer? Are they even necessary? Most of the time no, but it's really going to depend on your business structure, the type of work you and your employees will perform, the type of interaction you will have with customers, and the amount of risk that it will entail. A lot of entrepreneurs choose to consult with a lawyer during the incorporation process to seek guidance on the best type of legal entity to fit their business needs, and to also understand the risks and benefits associated with employment and other applicable laws.
There's a lot to consider even in the early stages of forming a company and having professional help can save you a lot of headache. Understanding the differences in your liabilities as an individual compared to as a business owner are important ones that a lawyer can advise you on. A lot of people also hire an accountant around this same time to get help with taxes, fees, expenses, and payroll.
How Much Does A Lawyer Cost?
Rates for attorneys will depend on where you live, their experience, and type of law they practice. The price range typically starts around $125/hour and can get crazy for top attorneys even going into the ridiculous $1250+/hour range. You'll have to do your due diligence and research before selecting a lawyer that best fits your needs, but chances are you'll be able to find a decent one in the $125-300/hour range. Even if that doesn't sound too painful of an expense, trust me those hours can add up super fast, so beware!
I know first hand that lawyers don't come cheap, and they will nickel and dime you for literally everything including reading and responding to emails. There are some shady lawyers out there too who "forget" to stop the clock, so always wear a watch at meetings and make sure to examine your bills closely. A decent lawyer shouldn't charge you for billing related questions, but make sure to ask first before spending twenty minutes arguing over an invoice.
The Risks Of Starting A Business: Even Pet Sitting Can Be Dangerous!
Before you jump head first into starting your own business, make sure you take some time to assess the risks you and your company could face. An attorney can help you set up your business, but also ensure you asses all legal risks properly.
Even if you're doing something that seems totally harmless like pet sitting, you could get sued for hundreds of thousands of dollars if you injure or lose the pet, forget to lock the owner's house and thieves ransack the property, or accidentally start a fire in their house. Maybe it sounds far fetched, but crazy things do happen, especially when you least expect them to.
I was actually planning on doing some pet sitting on the side last year until I realized the risks involved. I was browsing other people's ads and noticed that almost all of them highlighted they were licensed and insured. Who would have thought that something as basic and seemingly harmless as pet sitting could be so official?! Well, I'll bet it wasn't always that way, but all it takes is one nut job suing someone for xyz, and then all sorts of crazy related lawsuits start coming out of the woodwork.
Chances are if you're pet sitting for a friend you don't have to worry about getting sued, but anytime you start doing business with strangers, you just don't know what could happen. We all make mistakes, and unfortunately that can get really expensive when people decide to press charges.
Should You Get Business Insurance?
There are a lot of risks of starting a business. Whether or not you decide to hire a lawyer to protect your company's assets, another thing you should consider before starting a company is business insurance. There are a lot of business owners out there who don't have insurance and never need it. Some of these people offset some risk by forming a business entity such as an LLC which offers legal protection of personal liability for business debts and claims, and/or have customers sign liability waivers.
Let's face it, business insurance isn't fun to talk about but it could save your company from going bankrupt if you are faced with a lawsuit. There are selfish people out there who will sue for awful reasons, and who wants to lose all their years of sweat and tears building a business to a prick trying to make bank?!
Talk to your lawyer about the types of business insurance that will lower the risks of starting a company in your specific field. Some types of business insurance include commercial vehicle or van coverage, professional indemnity, commercial property, employers' liability, and public liability insurance.
Premiums can be quite expensive, and a lot of paperwork is involved, which is why a lost of business owners decide to pass on coverage. But here are some important reasons why you may want to consider getting coverage:
Visitors come into your workplace, home, office, or event sites
You or your employees travel to other people's property
Some or all of your investors and clients might require you to have insurance before you can start work
The services or products your company produces puts other people at risk of injury
Expect The Unexpected
I saw a small business offering free five minute massages at a festival once. Little did they know that one of the ladies who laid down on their massage table for their free special was going to start screaming in pain one minute in. I don't know if she was faking it to somehow sue, or if they actually injured one of her muscles, but it created a big scene. The owners had no idea that would happen, and I guarantee they won't underestimate the risks of starting a business after that incident.
People are oddly unpredictable, and if you want peace of mind and protection for your assets, having a good lawyer on speed dial and a solid insurance policy can save you a lot of time, stress, and money.
We just don't know what can happen tomorrow, and you'll be much better prepared if you learn to prepare and expect the unexpected. As I recently learned, Never Take Your Health For Granted, and make sure you're healthy enough to handle all the hours and extra responsibilities that come with running your own business. It can be extremely rewarding, but it isn't easy.
If you're thinking about becoming an entrepreneur, I also wrote a comprehensive post on how to get affordable health insurance coverage when you're self employed you should check out.
Untemplaters, what types of risks have you encountered in your line of work? Have you ever given up any entrepreneurial dreams due to the risks of starting a business? Does your company have a dedicated legal team or an attorney on retainer? Have you thought about buying business insurance before?