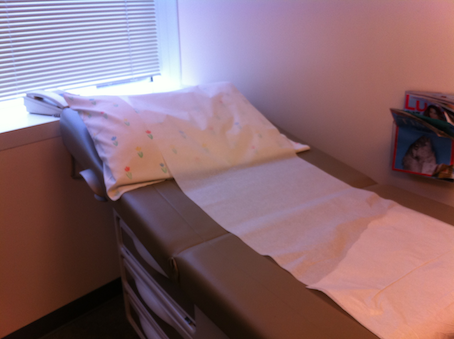 What I'm about to tell you is personal, and something I hope I never forget. I had a scary wake up call in August that totally caught me off guard. I want to share my experience with you because it really reminded me how all too often we take for granted the one thing that we'd pay our life's savings for in a second and do just about anything to get back if we ever lost it: our health. When our health is impaired, the only thing we can think about is getting better. Suddenly nothing else matters, and all the things we had hoped to get done that day, week, or month go up in smoke.
Your Health Is SO Precious. Don't Ever Forget It!!!!
I've always considered myself to be fairly healthy. I'm not overweight, I like eating fruits and veggies, I even tried going vegan once, and usually I get in regular exercise.  Sure I'm guilty of letting my workout routine evaporate when I'm working a lot of hours or feeling a bit lazy, but I'm always walking all over the city and find my way back to exercising and hiking in my Vibram FiveFingers when my schedule evens out.
I've also been fortunate to have a pretty strong immune system and besides having annoying allergies, I usually only have to fight off one or two colds a year. I got hit like a brick with a virus of some sort in early August though and was so dizzy I couldn't even get out of bed. If you've never experienced vertigo, consider yourself very lucky.
My dizziness passed after a few days, but then I started feeling very uncomfortable and ill in my abdomen. Something just didn't seem right but I tried not to let it bother me. I had a lot of work I was trying to finish before leaving for my scheduled vacation to Belgium and figured I would get better soon. But time was running out before I had to leave for my trip and I was feeling worse. Would my entire vacation be ruined? My system was shutting down and I succumbed to making an appointment to see my doctor. I decided to get a full physical while I was at it since I hadn't seen my doc in two years and I was starting to worry if something was seriously wrong with me.
Having A Doctor You Trust Is Priceless When You're In Need
When I had my appointment, I told my doctor about all my symptoms in detail and asked a lot of questions. She didn't think anything serious was wrong with me, but she also said she couldn't rule out anything yet either. I was sent to the lab to have a large panel of tests taken and told to wait a few days for the results. I cringed when I saw how much blood they had to draw, and when you think something could be wrong with your health, it is so hard to cope with the agony of waiting for answers.
Time was started to get tight too since I was scheduled to leave for my vacation to Belgium in less than a week. But I tried to stay calm, hoping I would get good news, or at least some sort of news, before I left. Two days later I got a voicemail that made my heart sink. Two of my tests came back abnormal, including one for my liver, and my doctor wanted me to call her right away.
Fear flooded my soul. I suddenly felt very vulnerable and scared. What did these abnormalities mean? What if it's cancer? Or liver disease? What if I needed surgery or a transplant? My mind started spiraling out of control and I had to close my eyes and take deep breaths to calm myself down. I only held it together by telling myself there was no need to panic, at least not yet, until I knew more.
Thank God For Insurance And The Wealth Of Medical Knowledge
I got an appointment to go back in the next day to get some medication and more tests taken including a trip to the hospital to have my liver and other abdominal organs checked. All the while I'm thinking, what if I need to get surgery? I'm leaving for Belgium in a few days. It was unsettling and time seemed to stand still, but I kept telling myself, thank God I have insurance and that I have a knowledgeable doctor who is patient and actually cares.
I had to wait another very long two days to hear back, but the medicine she gave me started to help and I had hope because I felt my physical strength was starting to come back. Nevertheless I kept calling and asking the nurses if there was any update on my second batch of tests. I was down to one day before my scheduled departure for Belgium and the lab results weren't back yet. Would I really have to leave the country on such circumstances without knowing if I was seriously ill?
And Then The Phone Rang…
As I was trying to finalize the last bits of packing for my trip an hour before I had to leave for the airport, my phone rang. It was my doctor, and thankfully she cut right to the chase. All of the new tests she had ordered for me came back negative, which is good, and although my liver enzymes were still elevated above the normal range, they had dropped down from the tests before. Her conclusion was that my body was on its way back to normal levels, that I didn't have any serious illness and should continue to feel better, and that my symptoms were most likely just from the virus I had caught earlier in the month.
Phew! This was the best news I could possibly get before leaving for Belgium, and just in time too. Halleluiah! Even though I was still a bit ill, my body felt a whole lot better with this news and I felt I could finally relax and look forward to my vacation. Even though I was okay, I was still glad that I had all those tests taken so I could know for sure.
Why You Need To Work Hard Right Now
I made it to Belgium safely and had a wonderful time there, which I'll be sharing with you in an upcoming post. With my immune system weakened though, I actually caught a cold while I was on vacation, which was a bummer. But after the scary ordeal I went through in the weeks prior, I knew I could handle a minor cold. I just took things slow and didn't let being sick ruin my trip.
This entire experience definitely made me more cognizant that my immune system might not be as bullet proof as it once was, and that being mindful of my health is more important than ever. We just can't predict when or how we will get sick, or if we could end up fighting a terrible illness. That is why we all need to make the most of now. Work hard right now while you're still young, whatever age you define young to be. Go out there and get active and take better care of your body.
When I was sick, I couldn't do anything except rest and hope I would get better. It was frustrating and I felt like if only I was healthy again I could be doing so much with my time. We really can make more time each week if we put our minds to it. I'm certainly going to try and get more out of each day now that I am feeling better!
Untemplaters, have you ever had a serious health scare? How would you rate your health right now compared to a year or two ago? What are your thoughts on why you need to work hard right now and how does health play a role in your goals and priorities?