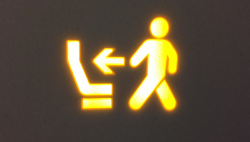 Life has a funny way of teaching us about who we are, what our priorities are and what motivates us. About this time last year, I was the most stressed I'd been in years. I was working for a company I'd been with for 10 years and I felt trapped. Compounded with a lot of things going on in my personal life, the stress got so suffocating I cried myself to sleep. Sounds rather sad and pathetic right?
Well, even though it was a very tough time for me, I never want to forget what I went through. I admit I can be stubborn and sometimes I have to suffer before I can learn and turn over a new leaf. I really needed to make some changes in my life back then and finally decided to take action.
As you regular readers know – thank you so much for your readership btw – I was able to turn my life around. I negotiated a severance package from my employer and got paid to quit my job. If it wasn't for the book, How To Engineer Your Layoff, I probably would still be crying myself to sleep right now.
Shortly thereafter, I dove into freelancing of various sorts. I picked up a couple clients, lost a few, got a couple new ones and am still looking for more. Since I just never know when my clients could replace me with someone else, drop my projects or run out of money, it's hard to feel secure. I miss the steady paycheck and generous benefits I used to get, but I cherish my freedom and flexibility.
Want To Come Back To Work For Us? Hmm…Nah.
Over the summer, my old boss was dealing with a bunch of stuff at work and reached out to me. Since I hadn't found a new full-time job, he wanted to know if I had any interest in coming back part-time. I was getting ready to go on a whirlwind trip traveling up an down the east coast and was feeling a bit frazzled. The timing just felt off and I wasn't really feeling it.
I didn't reject his offer right away. I tried negotiating an attractive hourly rate, but his final offer was less than what I was making before I quit, which didn't sit well with me. I believe he wanted to get me more, but the powers above said no.
Pride Can Cloud Your Judgement
Even though it was over six months since I left the firm, it felt much more recent than that too. I admit I felt a bit embarrassed about going back. My pride convinced me that if I went back so soon, I would appear like a desperate failure.
I didn't want to lose respect from the people I used to manage and was too worried about what they would think of me – if I had been so good at my old job I should have been able to find something better and moved on. But it was immature of me to think that way.
Even though getting the extra money would have been nice, I politely declined but said maybe we could work something out later. I wanted to keep my options open and stay on good terms. It's a small world after all.
Gaining A New Perspective On Hourly Pay
Time went on and my freelancing income streams started to slow down. Uh oh. I started looking for more work but wasn't having much luck. However, the good news is looking for more work got me thinking a lot more about money and less about pride.
One thing I didn't really think about before I started freelancing was how much my time is worth per hour. The only time I was paid hourly was when I worked part-time in college. After that I was a salaried employee and didn't think about what the hourly rate equivalents were. I was just focused on total comp.
But when you're a freelancer, you're constantly thinking about hourly pay. Even if you charge a flat rate per project, you still have to factor in how many hours it will take you to complete and back into a fair price.
Thinking about my income on an hourly basis has really made me appreciate the money I used to make per hour just for showing up at my day job. I started to realize more and more too that even if you want to work a lot of hours as a freelancer, you might not be able to find enough clients willing to pay you. For example, one of my freelancing gigs is teaching music lessons. I make a decent $45/hour. Although I'd love to teach 10 hours a week, right now the most I can teach is 2 hours a week because I only have two students.
Wanting to take on extra work but not being able to find more paying clients is something I'm still getting used to. I never had these feelings when I was a salaried employee.
Do You Want To Come Back To Work For Us Now? Yes!
Ok, enough of my rambling. Back to the point of this article – going back to work for a former employer…
You remember how I left the door open when I turned down my boss's offer to go back to work part-time over the summer?
Well, he recently asked me again if I had any interest in going back to work for the firm. In short, I said yes! But not as a full-time employee of course – as a contractor. Here's why I said yes:
1. Better Pay Makes A Big Difference
I got a decent salary when I worked at my old firm full-time. I knew I could make much more elsewhere, but overall the pay was fair. But, I wasn't happy with the hourly pay they offered me in the summer.
So with nothing to lose, I bid high and negotiated for more. I didn't think they'd accept my offer, but low and behold they did! If you don't ask, you don't get.
On an annualized basis, I'm now making more money as a contractor than when I left. Yes! This is how it should be though because I'm not eligible for any employee benefits such as insurance, a 401(k) plan, sick days and paid time off. Even though I won't be working enough hours to make a full annualized salary with my hourly rate, it just feels better knowing if I were I'd be making more than when I left.
As a contractor versus being an employee, I can also earn as much money as I'm able to elsewhere without worrying about any conflicts of interest. (Most companies restrict employees from working multiple jobs or earning 1099 income) I don't have to worry about hiding any side hustling.
2. Greater Flexibility Without Any Guilt
The nice thing about going back as a contractor is I can set my own hours and availability. There's no need for me to feel guilty if I need a day off here and there, take a few weeks off, or change my schedule around. I only bill for the hours I work after all.
My boss is giving me full flexibility on which days I want to work too so it's no big deal if I need to skip days to work on my other projects or take time off to see my family. I'll probably work there maybe 10-12 days a month, giving me plenty of time to maintain and manage my existing clients.
3. Strike While The Iron Is Hot
When opportunities knock they're at least worth a listen. I turned down the offer to go back to work for my former employer the first time because the timing was off, the pay wasn't high enough and I just wasn't feeling it.
But when they came asking a second time, I said yes. With the holidays coming, in all seriousness my freelancing business is likely going to slow way down, so I'd be a fool not to take some easy extra money now that's easily within reach. To survive as a freelancer you have to stay ahead of slow cycles and make as much as you can when good opportunities present themselves.
4. Less Responsibility + Just The Parts Of My Job I Liked The Most = A Win, Win Without Stress
One of the reasons I became so miserable and stressed out when I worked for my old employer full-time was the amount of responsibility my role carried. I had to hire and manage people, deal with lots of internal politics, get yelled at by condescending clients and bend over backwards to get things fixed. As a contractor, all of that weight is gone!
My boss is putting me on small tasks that I actually enjoy like training new managers, reviewing reports, building tools in Excel and project management. I get to do the old parts of my job that I liked the best and none of the worst. That's pretty sweet.
5. It's Nice To Be Needed
Corny as it may sound, it is really nice to be needed! As a freelancer, it can feel really deflating when clients stop giving you assignments. You start doubting your abilities and fear you're charging too much. When you rely on assignments to get paid, it really sucks when you want to make more money but can't.
For example, I signed with a new client recently and was supposed to get my first assignment this week. But guess what? Nada. I'll follow up next week, but at this rate I definitely won't be able to make as much money each month with them as I imagined.
Knowing that my boss and several other managers really want me to come back and need a lot of help feels great. It's nice to be needed and have someone chasing after you versus the other way around.
6. I Know Exactly What To Expect
Things are always rather nerve wracking for me when I start working with a new client. I never know quite what to expect and neither do they. But going back to work for my former employer, I know exactly what to expect.
I get to focus on just the stuff I like to do and none of the bad. Ha! Plus, I don't have to worry about not knowing how to do something or how to get along with certain people either because I've done practically everything before.
7. I Can Walk Away Whenever I Want
The great news about being a contractor, is you can walk away whenever you want. If my former employer starts changing the scope of my work and puts me on assignments that I don't like – I can just say thanks, but no thanks, and walk.
Plus, I can interview and seek new freelancing opportunities or even full-time jobs as openly and as often as I want. I don't have to fear hiding anything. Nor do I have to feel guilty if I find something better and quit.
8. I Feel Like I'm Winning (Again!)
I'm now focused on the positives and no longer feel any embarrassment about going back to work for my old company. I'm actually really excited about the "easy" money and love that I'll still have a lot of flexibility and can continue working on my other projects. I'll have to manage my time very closely every day to stay on top of multiple assignments, but I should be able to handle it.
There was a point about a month or so before I left my old job when I clearly remember saying, "I feel like I'm winning." It was an epiphany that I'll never forget. Little did I know, I would find myself saying it now, again!
Should You Go Back To Work For A Former Employer?
So there you have it. Those are all the reasons why I'm going back to work for my old company. You may find yourself in a similar situation at some point down the road. Or perhaps your circumstances would be much different.
If you're trying to decide if you should go back, here are some things to keep in mind:
Don't expect everything to be the same. People will have come and gone, the financial health of the company will have changed and the goals of the firm may have changed too.
Just because you want to go back doesn't mean they'll take you in. When you leave a company on your own terms, remember they don't owe you anything after that. I was lucky that my former employer really wanted me to come back.
The things that bothered you before will probably still bother you now. Although I'm excited about going back to work for a former employer, I'm sure there will still be things that come up that may bother me. But I've gained a lot of new perspectives since then and am going in with an open mind.
Show respect for everyone old and new. Even if you had a lot of seniority before, remember that you're coming back in a new capacity. There will be people who started after you left, but don't treat them with any less respect than your former colleagues.
Don't underestimate your negotiating skills! If I hadn't asked for more money, I wouldn't have had the chance for them to say yes.
START YOUR PROFITABLE WEBSITE TODAY
Want to make more money and be more free? Work on building your brand by creating your own website the easy way with a WordPress site like mine through Bluehost for super cheap. You can register your domain for under $20/year and get hosting for only $3.49/month. Whatever your interests are, focus on building your skills and developing your own unique niche.
I've been blogging since 2010 and it has allowed me to break free from the corporate grind to travel, work from home, and do so many more things I've always wanted to do but couldn't. Now I consult at jobs that suit my desires. The income from this website is relatively passive as posts I've written years ago are still being found through Google and generating income. What's better than making passive income and creating a valuable asset you can one day sell for a multiple of annual income? There's not a week that goes by where I'm not thankful for starting this site!