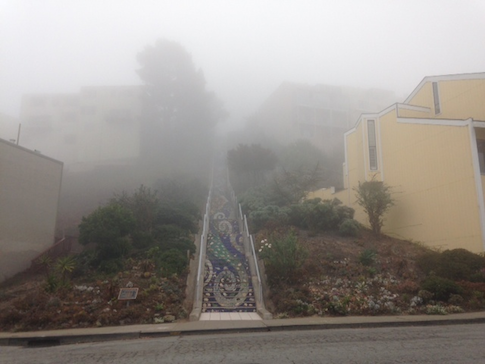 Life is funny. When we're kids we have all kinds of fun and crazy ideas of what we want to be when we grow up. We were free from inhibitions, fears, and biases because we were busy being enthusiastic, curious, and silly. But as we grow up, our thoughts and aspirations can become cloudy and more uncertain. Doubt creeps in, and we find ourselves having a lot more questions than answers. A lot of us end up on career paths very different from where we thought we'd go. I know I sure did. It's a lot harder than we realized as kids to have a successful career that goes in a smooth, straight line. But I've finally been pushed off the edge at work and now accept it's finally my time to find a new job.
Getting Past Denial And Guilt 
Sometimes it takes hitting rock bottom to face the music, recognize that you deserve better, and make the time for change. Even though it may sound straight forward, it's often not that simple to decide when it's time to find a new job. It has not been an easy decision for me by any means. But I've been scraping by for so long with my crazy schedule, constant pressure, and stressful days that I've forgotten what having a good day feels like.
Gosh that sounds really sad and pathetic when I put that in writing. I can't remember the last time I was happy at work anymore. I don't have a simple answer for why I/my boss/the company let things get this bad. It's complicated. But I've had thoughts of leaving my job in the back of my mind for well over two years, especially when I was denied a promotion, but I foolishly was too scared and overwhelmed to take action and listen to those voices.
I felt a lot of guilt for having those thoughts because I used to have interspersed periods of low stress and good days. I also have really solid benefits and have worked with some amazing people for close to a decade that I don't want to say goodbye to. My loyalty and dedication to my job, my colleagues, and the benefits kept me from fully committing to finding a new job.
I was suffering from denial and guilt that I stubbornly didn't want to admit, even though my closest friends and ex-colleagues could see it from a mile away. Change is hard and even if other people are jumping up and down telling us to get out, we have to commit from deep within that it's finally time to find a new job. These decisions before a lot more emotional the longer we're employed by the same company too.
Being Pushed Beyond The Breaking Point
But a funny thing happened this week. Ok well maybe funny isn't the best word; let's just call it eye opening and unexpected. It was 5 o'clock and I was at work towards what I thought was the end of a crappy day, and something inside me just snapped.
Several of my staff were making repeated mistakes/not following instructions/not understanding the big picture; I'd been bitched out by a client again (mind you for something I didn't do but was held accountable for); I had a list overflowing with "urgent top priority" tasks to resolve, I had a ton of personal issues I needed to address, and one of my newer employees who I really needed to help repair some damage left me stranded because he saw the clock turn to 5pm and walked out.
Wtf, did that really just happen? Why did he think it was okay for him to leave without talking to me when he knows he screwed up and we have a screaming client waiting for an answer? Does he really not remember a single thing he learned in training? I can't believe how bad he is at his job. Why should I waste my time trying to help him if he has no respect for me and his job? I've sacrificed day after day for a decade, and this is the thanks I get? There's no way things are going to get better any time soon and I have a million other responsibilities I can't get to because of this sh–.
A Long Time Coming
I lost it. All of my pent up frustration, anger, unhappiness, and stress burst through the walls and came spewing to the surface. My frustration with that particular employee, other staffing issues, hostile clients, crazy hours, insane pressure, being overworked, underpaid, and unhappy…everything suddenly came crashing down on me. Pushed over a cliff, mind screaming obscenities, floods of tears in sheer frustration at home later that night, totally lost my sh– type of day that I didn't expect would hit me that hard.
And you know what? I'm really, really glad I lost it. It was a long time coming. I never wanted things to get this bad, but I'm not sure I would have been able to get past my feelings of guilt for wanting to abandon a sinking ship since it's been my responsibility to save it for so long. There are some great people on that ship that have gone through hell and high water with me, and I certainly don't want to make them drown. But as they say on the plane "put your oxygen mask on first before helping others," and I've overdue for putting my needs first.
The First Major Warning Signs
I'm the type of person who can't do a half assed job. I take a lot of pride in my work and I do it right. So when I was turned down for a promotion a few years ago, I was furious. I clearly remember telling myself I was going to start looking for a new job back then, but I didn't try hard enough. I looked around at job postings, but I gave up too soon. I embarrassingly admit I didn't even take the time to update my resume. I was too busy to make time for myself.
Clearly I wasn't truly determined to get out. I let my boss and the higher ups convince me they would make it up to me, that it was not my fault or their fault I didn't get promoted but due to politics above, that it was worthwhile for me to stay, and that things would get better.
Looking back I think part of me was so stubborn that I didn't want to leave the firm without making that promotion. I wanted that damn title on my resume to help me get a better job elsewhere. It was also almost as if I was trapped in an abusive relationship; too weak to escape or recognize the damage it was causing on my life. But no matter what I did or didn't do in the past, I'm now 100% determined to move on and I'm also relieved that it's finally time to find a new job.
There's A Whole World Of Great Things Out There
As my blogging experience has taught me over the last few years, there's a whole lot of great opportunities out there if you grab them by the horns, and more than one way to build a career. I never thought I'd get this far running Untemplater, but I have and I love it. I'm truly excited about finding a new job with better hours, less stress, and more meaningful work. It will be so refreshing to have a better work/life balance again so I can get back to spending more time writing for you guys, which I love to do.
I'll do my best to keep my publishing schedule to at least once a week as I go full force into my job search. For those of you who have been or are currently on the job hunt, you know full well how time consuming it is searching and applying for jobs! 🙂 But it's exciting to think about what's to come.
Recommended
Here's some recommended further reading.
The Best Job Sites For Today's Market, Cast a wide net and don't give up.
Post Your Resume For Free On Monster, I did! And I've applied to several jobs already.
Learn How To Engineer Your Layoff And Get Paid To Leave Your Job, Important read if you want to get out.
20 Signs You Should Find A New Job, I'm definitely feeling # 4, 7, 9, 10, 15, 19!!
Change is scary, and growth is hard. But we can't improve our situation unless we are willing to get a bit uncomfortable and push ourselves into the unknown once in a while. Even if it takes me six months to a year or more to find a new job, I know going to find one, and you will too. Life is too short to settle!
Untemplaters, have you ever hit a wall or gone past your breaking point at a job? What pushed you over the edge? Have you ever convinced yourself to stay at a job for longer than you should have? How long did your last job search take?
Copyright 2014. Original content and photography authorized only to appear on Untemplater.com. Thank you for reading!