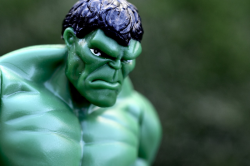 Are you wondering what you should do because you didn't get a promotion and your boss is an idiot? You probably want to scream, smash your desk, cry, slam every door in sight and punch your boss in the face so bad it hurts. I know exactly how you feel because it happened to me!
Getting turned down for a promotion wrecked my life for a while. But thankfully I got my life back and much, much more. Have faith that you can too. Even with your current emotional rollercoaster, believe there is hope. There are always ways for things to get better.
I learned a lot when I was rejected for a promotion and my boss screwed me over. Since I know all too well how hard it is to go through something like that I put together some tips to help others like you who wind up in the same boat. Never surrender!
What To Do If You Didn't Get A Promotion
1. Ask questions until you start to get some answers.
My manager wanted to get away with giving me a one sentence answer as to why I was denied a promotion. Seriously? Don't let your manager get away with that!
They owe you an honest, detailed explanation especially if you were led to believe you would get promoted. Stay strong and ask direct questions. It's the only way you will get clear answers and have a chance to learn what really happened.
You can also have a separate conversation with HR who may offer a more unbiased, and gentler explanation. There could be other people on the promotion committee you can try to speak with as well if there is one.
2. Stay calm and collected in public.
Unexpected bad news is tough to swallow. If you're flooded with emotions, that's totally normal. It's likely your boss that's the idiot for misguiding and ruining your expectations of getting a promotion.
When I was rejected from a promotion I was expected to get, I had to go ball my eyes out in the bathroom. It was awful. I was completely caught off guard and had to excuse myself. I didn't want to fall apart right in front of my boss.
If at all possible, try to keep your emotions in check. You can visit pity city when you're mad at your boss, but you don't want to live there.
It's totally acceptable to politely excuse yourself and ask to regroup a little later in the day after you've had time to process the news. The last thing you want to do is to make an embarrassing public scene in front of your boss and colleagues.
3. Find a private place to vent and vent some more.
Cry, slam a door, sob some more, and yell a ton of obscenities anywhere outside the office. After meeting with my boss and crying in the bathroom, I took a long walk outside because I was really upset.
The last thing I needed was to be at my desk and have to answer a call from a client or try to appear as if everything was normal. The change in environment allowed me to blow off some much needed steam and collect my thoughts.
Get yourself enough privacy where you can let out all of your emotions. I said more obscenities at home in the weeks following my rejection than I had in years. And it was a very important part of my healing process. Not only that, facing my disappointment head-on allowed me to start planning the perfect escape plan.
4. Reach out to a loved one.
It helps SO much to talk to someone you love when you didn't get a promotion you had your heart set on. Go to your number one supporter and let everything out.
Listen to their guidance patiently. And let them help rebuild your confidence. It's easy to forget the big picture when you're feeling upset. And your loved ones can help you refocus and channel your emotions into your next move.
Failure is an extremely powerful motivator for positive change! Use the energy from your frustrations to do something productive.
5. Analyze the last 6-12 months and get the back story.
Once your emotions have simmered down, analyze all the things that happened over the last 6-12 months.
Read through your performance reviews in detail. Look over your list of accomplishments and failures. Then meet with your manager again to get the in-depth back story that led to their decision.
Perhaps you didn't meet their expectations as well as you thought. Maybe your colleague did in fact outperform you. Or perhaps there were a lot of office politics taking place behind the scenes that just created too many roadblocks for you to make the cut this round.
It's also possible you've did a phenomenal job but there were circumstances completely out of your control that blocked the promotion. Another department's poor performance, missed corporate earnings, budget cuts, a downturn in the economy, you name it.
Even if you don't get the answers you want, typically the more you can find out, the better you can move on.
6. Plan your next move.
A big positive of not getting a promotion is that it can be extremely liberating. You have every right to fight for what you deserve now. Get out there and start applying for new jobs. Now if the time to find ways to get what you really want.
Just make sure to engineer your own layoff instead of quitting. Put together an action plan, beef up your savings, and start diversifying your income streams. Formulate a Plan B and a Plan C.
7. Get your documents in order.
Smart managers know that documentation is important with any type of promotion, layoff, firing, or significant event.
Keep track of all the meetings you've had or will have with your boss. Log every accomplishment, milestone, and goal you've achieved.
Make sure you also clearly state in your self-assessments that you want to get promoted. Don't be your own worst enemy and forget to tell your boss that you want to get promoted. Take all the guess work out of it.
And remember, if you are a victim of any type of discrimination, you will want as much documentation as possible.
8. Update your resume and network.
Get your resume updated asap and start brushing up your interview skills. I have a list of helpful interview tips you can reference. Also read up on common interview questions you need to master.
Reconnect with your classmates, former colleagues, and friends who may be able to help you land a better job.
Hopefully you've stayed in touch and kept your most important relationships active. Reaching out after a long hiatus and asking for something isn't the best approach after all. It tends to feel too transactional.
9. Circle back with your boss.
I recommend going back to your boss after you've had a chance to vent and cool down in private. Make sure to tell them that you're disappointed and why. Use this time to ask more questions. And find out what you need to do to make the next round of promotions.
Sure, you may not like their feedback. But if you don't reach out, chances are they will think you don't have any concerns. Clear communication and having an open dialogue can help you avoid getting screwed over again.
Some bosses are very condescending and intimidating. Therefore make sure you come prepared with all your accolades in writing.
10. Curse and move on.
It's so hard to be denied a promotion especially when we believe we're doing everything right. And it really sucks if your boss is an idiot to boot.
Like it or not, if you want to feel better you have to take some form of action to move on. Don't let your wounds fester.
Stand up for yourself and get your confidence back. Remember, even the most successful people in the world had to overcome a lot of rejections.
Start to line up your next moves and move forward. It will get better!
Recommendation: Always Try And Negotiate A Severance
Learn how to negotiate a great severance for yourself by reading How to Engineer Your Layoff!
By getting laid off from a job you want to leave anyway, you can collect a severance, health care insurance, deferred compensation, unused vacation days, and be eligible for unemployment.
This ebook provides helpful case studies and a framework to help you profitably quit your job. Get more details and download the ebook instantly here. The book is in its 6th edition and newly updated for 2023 and beyond.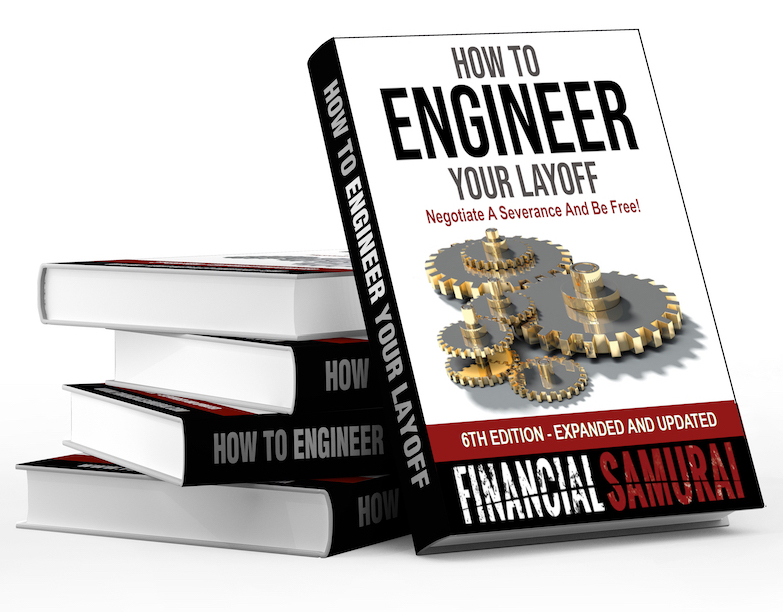 Untemplaters, what will you do if you are denied a promotion? Have you been rejected for a promotion in the past? What was the outcome?