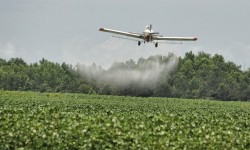 We've all heard the studies that say sitting in a chair all day long is unhealthy and can cut our lives short. Humans were designed to be mobile but not that many jobs support that. Fortunately for me, I never really minded working in an office – I actually prefer to be in front of a computer than in front of clients.
You might disagree. Perhaps you have a more extroverted and energetic spirit who doesn't want to be tied down to an office and a PC for the rest of your life. Maybe an unconventional career that takes place in a more varied environment would suit you better.
Of course, not being cut out for the cubicle and realizing you aren't cut out for the cubicle are two different things entirely. Even if it's beginning to dawn on you that the traditional 9-to-5 doesn't make your heart sing, I hope you still want to be able to build a successful career, albeit in an unconventional role.
There are plenty of jobs that don't take place in cube farms. However, going the untemplate route takes an open mind, creativity, flexibility and perhaps a pay cut for the short-term. Your family may also think you're crazy and try to convince you to stick with your day job. So if you're serious about going down an unusual career path, be prepared for raised eyebrows and confused looks. Here are six examples of unconventional careers that pay pretty well and certainly would get you out of the office. Let your creative juices start flowing.
1. Fire Chief
Being a firefighter is one of those rare jobs at the intersection of community respect, physical activity, excitement and good compensation. The catch is finding a firehouse that's in a large enough area to support a paid staff. Keep in mind, working for a firehouse isn't just about brawn and bravery. There are a lot of other crucial elements like leadership, collaboration, clear communication, management, stress management, high-pressure decision making and understanding the science behind fire.
Fire chiefs are responsible for supervising and directing a group of firefighters who ultimately serve the public. Their actual employers are typically the local government or a private organization, and many of the jobs are unionized. What you may not realize is that in order to become a fire chief, a post-secondary or advanced college degree in fire-science could be required along with hands-on experience.
If you want to become a fire chief, you can enjoy a very out-of-the-box career that affords you plenty of variation on a daily, weekly and monthly basis. Best of all – it's a job that matters and saves lives. Salaries typically average around $70,000 but can be upwards of $100,000 in urban areas especially if you work a lot of overtime. Bet you wouldn't have guessed that Seattle's highest paid city employee in 2011 was the Deputy Fire Chief who made a whopping $238,919. If he made that much four years ago, just imagine what he's making now!
2. Doula
Doulas provide support to women before, during and after delivery babies. They help with pain and stress management but do not give medical advice or have any clinical responsibilities. Their use in both homebirths and hospitals is increasing as more research shows the many positive effects they bring.
Some doulas specialize in the postpartum phase of birth and delivery. They can greatly mitigate the stress of the first few days or weeks with a newborn. They may take on multiple responsibilities such as helping care for the baby overnight, assisting older children and helping with housework.
Their goal is to help parents have a smooth transition with their new addition. Doulas can be a lifeline for first time parents by providing knowledge and training in addition to mental and physical support.
Training and certification are essential to becoming a doula, which may include specialization such as the birthing process. The average salary range for doulas is about $45,000 – $50,000. However, those who are specialized and located in high demand areas can easily make upwards of $90,000.
3. Professional Organizer
I thought about becoming a professional organizer earlier in my career, but never ended up pursuing it. I'm a pretty organized person by nature, so I thought it'd be something I'd be good at but it's not as simple as it may sound. I designed one of my closet walls last year with Elfa organizers and man, it was way harder than I thought to come up with a design I liked. Measuring everything was certainly a PITA but critical for things to work.
Having the ability to bring order to chaos is vital, but having strong sales skills and being able to effectively market yourself are important too. And with practically endless ways to organize things, being indecisive will definitely work against you in this field.
What's great about professional organizers is they can serve a variety of employers or clients – homeowners, large department stores, interior design firms, offices, and even warehouse-based companies. The best part about being a professional organizer – besides seeing the amazing results – is being able to help people reduce their stress and be more productive.
If you're good at creating workable systems of organization that others find easy to put into practice, you may want to try your hand at this type of work. The typical salary is definitely more modest too at around $45,000.
4. Sommelier
Many high-end, independent restaurants and restaurant chains employ sommeliers to keep wine lists in good shape and talk to guests about in-house wines. I had never even heard the term sommelier until about five years ago when I met a woman who told me it was her dream job.
If you're an oenophile with a vast knowledge of wine, varietals, terroir, regions, and the like, you may be able to find work as a sommelier. But liking wine isn't enough to make it in this competitive field. You really have to know your stuff if you want to be hired by a top restaurant.
While it can be tough to secure a job, if you can put in your time and acquire a large body of knowledge, it's a satisfying job that pays well. And yes, the perks are tremendous. Who wouldn't want to be constantly assailed by wine reps, who can't wait to let you try their latest offerings for free in hopes you'll start serving them at your restaurant. Salaries typically range from about $80,000 – $160,000.
5. Crop Duster
Who in the world would want to be a crop duster? Not many people. But if you're searching for something that's really out of the box, it certainly qualifies as an unconventional career choice. The catch of course is that it requires a pilot's license, but you may actually find that exciting.
Unlike typical pilots who fly at high altitudes, crop dusters stay low to the ground and must skillfully maneuver a small plane in order to maximize the drop. The downsides are that it's dangerous work and you can get exposed to potentially harmful chemicals on a daily basis. But not all of the work involves pesticides. Some farmers hire crop dusters to spread seed across their fields.
Is it worth all the risks though? Some people think so. Salaries for crop dusters typically range between $60,000 – $100,000 and tend to be higher for those who run their own business. It also tends to pay better than working as a small airline pilot, which typically starts at $20,000 and rarely make it near six-figures.
6. Freelancer
The number of people who freelance is growing. I'm one of them and have definitely learned a ton in the last ~8.5 months I've been doing it full-time.
The great thing is you can practically freelance at anything if there's a market for your skills and if you're also good at marketing yourself. But it's definitely not the best career choice for everyone. It can be very nerve-wracking hustling for work in slow times and always wondering when a client will call up and say they no longer need your services.
Here are a few posts I wrote you should check out to learn more about life as a freelancer:
Seven Unexpected Aspects of Freelancing
Pros And Cons Of Freelancing And Being An Independent Contractor
Paying for your own health insurance can also be a major money drain as a freelancer, but having coverage is really important. Search for low-cost coverage in short-term durations to stay protected without spending a fortune when you don't have benefits from an employer.
How much you can earn as a freelancer varies a ton. Some people make only a couple thousand a year, especially if they are just side-husling, while others who have a lot of experience and a solid client list can easily make six-figure incomes during periods of economic growth.
Recommendations
Inspired to pursue a side-hustle or an unconventional career path? Here are a few of my recommendations to help you get started.
Try your hand at freelancing – Motivated to become a freelancer full-time or just want to make some extra cash on the side? The possibilities are endless! If you're a creative person, it can be quite profitable to learn how to sell your products. Like to write as much as I do? Find out how to get published, earn money as a writer, and have flexibility and fun working on the road. You can also work on building your brand by creating your own website the easy way with Bluehost for super cheap. Whatever your interests are, focus on building your skills and developing your own unique niche.
Create your own online store – If you've been thinking about starting an online business, you should consider starting an online store. Check out this free mini course on how to get started creating a profitable online store. You can also sign up for the full course and get access to over 70 hours of step-by-step videos instruction that guide you through the entire process. Steve is an incredible instructor and I've met him in person too.
Get paid to quite your job – If you're burnt out of your day job, believe that you have options and can turn your career around. I didn't believe I could escape for the longest time, but fortunately I wised up before I destroyed my relationships with family and my health. I never would have thought I could negotiate a severance package and get paid to leave a job I grew to hate, but I did! Learn how you too can get paid to leave your job like I did and open your eyes to new opportunities.
Start Your Own Website -Want to make more money and be more free? Work on building your brand by creating your own website the easy way with a WordPress site like mine through Bluehost for super cheap. You can register your domain for under $20/year and get hosting for only $3.49/month. Whatever your interests are, focus on building your skills and developing your own unique niche.
I've been blogging since 2010 and it has allowed me to break free from the corporate grind to travel, work from home, consult for companies that I like, and do so many more things I've always wanted to do but couldn't. The income is relatively passive as posts I've written years ago are still being found through Google and generating income. What's better than making passive income and creating a valuable asset you can one day sell for a multiple of annual income? There's not a week that goes by where I'm not thankful for starting this site!