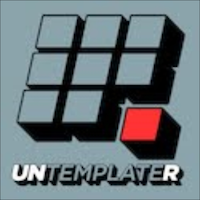 These are some reads that are either very related to the untemplate message or just plain awesome stuff.
This week's weekend reading is called 'Xin Nián Kuài Lè Edition' because today marks the eve of Chinese New Year: the year of the Tiger. As always, the beginning of a new year is a time to reflect on the past and look to the future. The following articles touch on the various topics we've covered on this site so far including entrepreneurship, overcoming your fears, and finding your passion. Take a look:
Education & Wage Slavery: Hand in Hand? – Ashley Ambirge at The Middle Finger Project
Ashley deconstructs the notion that education is necessary for success. She asks, "Don't we go to school and get an education to learn, think independently, develop our interests and become all-around badasses?  Doesn't education equal opportunity?"
Should You Be A Tour Guide or An Expedition Leader? – Cath Duncan at Productive Flourishing
Cath Duncan wrote a guest post on Charlie Gilkey's awesome blog about leadership and engaging a community in business and life.
You Say Community, I Say Cult – Andrew Norcross at Restless Like Me
Our very own Andrew Norcross discusses the dangers of blindly following communities. Great read.
What do you think of this week's links? Know any articles worth sharing with the Untemplater community? Let us know!
Xin Nián Kuài Lè! Happy New Year!