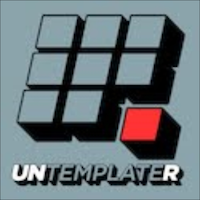 These are some reads that are either very related to the untemplate message or just plain awesome stuff.
Check 'em out:
Why I Quit My Job to Travel Around the World – Jodi Ettenberg at Legal Nomads
Jodi, a successful young New York lawyer, saved up and left her job to go on an open-ended round-the-world trip. Here she explains her answer to that question so many of us "abnormal" nomads get: What motivates you to travel indefinitely?
The Mental To Physical Connection For A Healthier Lifestyle – Financial Samurai
How to create a mental and physical connection in your life for the ultimate well-being of your health and success.
My fave tip: After every written post, do 120 sit-ups and 60 push-ups.  Write 3 posts a week, end up doing 360 sit-ups and 180 push-ups.  The more you write, the more you exercise!
What do you think of this week's links? Know any articles worth sharing with the Untemplater community? Let us know!