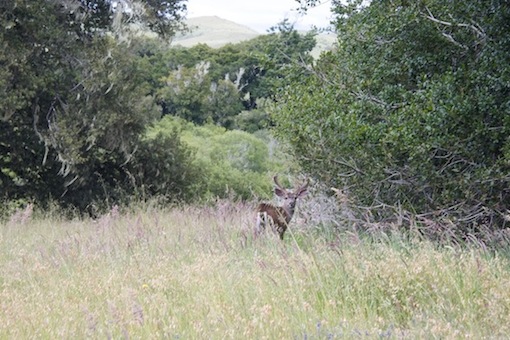 For those of you who are dads, Happy Father's day!  It's hard to believe summer is here and Father's Day has snuck up on us again.  It's a slightly awkward holiday for me, as I never quite know what to get my dad, so I usually just send a card and give him a ring hello.  He lives several states away so I don't get to see him that often.
It's always been a mystery to me how some daughters are so close to their dads.  When I was little I hung out with my father a lot.  But as I grew up, tension in my family grew as well and my parents ended up separating.
After my parents split, my dad moved away to find work, and I ended up living with my mom full time.  So I only got to see my dad on holidays a few times a year.  Sadly, the miles that separated us also lead me to feel distanced from him emotionally, and things were always a bit awkward after that when I saw him.
Looking past all of that though, there are many things that I love about my dad that I will always treasure.  Here are a quick few.
Smoking is Bad
My dad started smoking at a super young age and got extremely addicted.  However, he made a promise never to smoke in front of me, or my sister, and he kept it.  I could always tell when he'd just come back from a smoke and didn't like the way it smelled.  He didn't want us to see him smoking because it was his unshakeable weakness, and he didn't want us to get sick from 2nd hand smoke.  That taught me how serious smoking is and I didn't want to have any part in it.  I've never touched a cigarette in my life and will forever keep it that way.
You Can Build Anything
He taught me that there's nothing wrong with girls knowing how to use tools and fix things.  We built everything together and it was so much fun.  Bookcases, roll top desks, bunk beds, shelves, tables, lamps, and more.  He showed me all the tools in his workshop, taught me their names and how to use them.  We'd also take trips to the hardware store together for supplies and he'd teach me about even more things there too.   All the sales guys new him by name and I thought that was so cool.
Nature is magical
It still amazes me that my dad is a walking nature encyclopedia.  He knows about insects, birds, frogs, bears, deer, trees, rivers, snakes, you name it.  Whenever I had a question about an animal, plant, or something involving nature – he had the answers.   We went on camping trips together, gazed at the stars, picked wild blackberries and crabapples, and watched animals come out of the woods to graze.  It was like magic.
Sit Quietly and Soak it in
As a man of few words, except when it comes to politics and money troubles, my pops doesn't like to fill all the silence with conversation.  He taught me how to sit quietly and gaze outdoors, listening to the music of the cicadas and the crickets.   Nature is always talking to us, we just have to stop and listen.
Thanks Dad, Happy Father's Day…
Untemplaters, what are some of your favorite memories and words of advice from you dad?