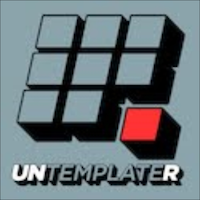 The following is a guest post by Kristoph Matthews of Smashing Entrepreneur.  He's had many adventures traveling the world and making a living in a wide variety of ways ranging from work as a fashion model, scientist, and entrepreneur.  Kristoph believes in overstepping boundaries and getting out of your comfort zone to get the most out of life.
We all dream of it: being able to put the "TPS reports" in the shredder, walk past the cubicles and out the door triumphantly while proclaiming, "Today is the day my life really begins. I'm going to make my millions, travel the world and live the life of adventure and pleasure." But why doesn't it happen? Because it's risky.
First of all, we all enjoy the security that a regular income brings, despite that what we experience every day is far from ideal and adventurous, and we value the certainty that a regular job provides. Even if our dream picture above doesn't include nagging, unappreciative bosses and mundane work, at least we know what to expect. When contemplating the idea of redesigning our lives and starting a business to support ourselves, we simply don't know what we don't know and the uncertainty is frankly, quite scary.
I faced the same blocks in my mind for years through college and grad school until I finally learned how to reframe risk and let it work for me to design an exciting, purpose-filled life, and it's my goal to show you how you can do the same.
Let's focus on how you're going to support yourself as you design and live your new life. This is probably going to require you to start a business, which you may have no experience doing and have heard that "9 out of 10 fail," giving it a risky image. However, let's reframe "risk" for a second: Do you think it's not RISKY to go through your whole life settling for certainty instead of following your passion and purpose, and getting massive enjoyment out of it? And retirement—why delay gratification until you're not even in the state to enjoy some of the things you wanted when you were younger? Both can betray your right to enjoyment and your destiny to contribute to society. Phew, I hope that didn't sound too strong, but I wanted to emphasize how important this is. Do you see how your passion and purpose cause risk to cower in comparison?
With that in mind, I want to go over four practical steps you can take right now to start a business that's aligned with your passion and purpose, and drastically reduce risk at the same time.
1) Find a market that already exists. Many people I talk to claim that their ideas have all been taken and there's no use acting on them. Well, a lot of the ideas that fail are the ones that are so novel and different that a market doesn't even exist for them. In contrast, many great businesses stem from taking old ideas, products, or services, and doing a better job at it. Think about the intersection between your talents and passions and the needs and complaints of others. Amazon.com customer reviews is a great place to start. By addressing a pressing need from a market with dissatisfied customers who are already paying and looking for something better or with a different edge to it, you've reduced the risk of entering uncharted territory.
2) Surround yourself with people who have already done it. You've probably heard the adage, "you are the average of the closest people around you." It's true. If you can leverage or learn from the advice, behavior, and network of contacts of an entrepreneur who has made it happen in your niche already, you significantly reduce your risk of failure. The successful entrepreneur can be your mentor to help you avoid the traps that you may be unaware of, which tend to decimate many fledgling startups. Go to business plan competitions, entrepreneurship conferences, seminars in your niche of interest, business school lobbies, and places where entrepreneurs and executives may hang out, such as Toastmasters public speaking clubs (Toastmasters.org). I've met quality mentors in each of these places.
3) Don't use your own money. For that matter, try not to use "blood money" (your family and friend's money) either. Having a lack of tension between relatives and a lifestyle on a thread of a budget can free up a lot of mental and emotional energy. Several ways to do this exist, but I'll mention a few that have worked for me or my successful entrepreneur peers: blogging to gain a following and then accept donations or investments, sell "junk" around the house on Ebay to get some startup capital (you'll be surprised how much people will pay for it), apply for government, state, and private grants, hold a "bowl-a-thon" fundraiser where people will pay a little extra to bowl to support your cause, and gather a team together to enter a business plan competition. Reduce your financial risk by using your knowledge and relationships as capital, not what's in your wallet.
4) Deliver all the value that you can and let it become contagious. Look at companies like Virgin Atlantic Airlines and Zappos.com. Both strove to make the customer experience fun and unforgettable, and they thrived because of it, despite starting out against formidable competition and not having a completely original idea. As a smaller player starting out anew, with little experience, you need to get your audience or your customers to become evangelical fans so that you have a following that supports you in an otherwise risky environment where your competition would crush you. You win fans and reduce risk by being yourself to the max and living YOUR passion and YOUR goals and using them to contribute as much as you can.
I hope after reading this that you not only view "risk" as something a lot less significant than the bigger picture of your life, but also that you can reduce that risk further by following a few practical principles.