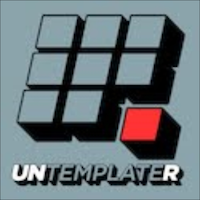 So many of us get into a routine — go to work, go to school, come home, eat, sleep, watch some TV…
What's missing though?
Everyone needs some down time — a chance to read something that has nothing to do work (I prefer fiction myself), a chance to feel better with a workout, a bike ride, or even just a walk outside, a chance to sit around on your porch and drink lemonade, and talk to your wife or your boyfriend or your kids.
So what will you do for yourself today? Do you schedule time for you to explore on your own? Do you do things just for the fun of it?
My personal favorites include writing, reading a good novel, cooking a new recipe, and going for a walk. What are yours?
The following two tabs change content below.
To live an "untemplate life" means to shatter the template lifestyle in favor of a truly exciting, unique, and unconventional one. Untemplaters consist of entrepreneurs, travelers, adventure seekers, iconoclasts and bloggers from all over the world.
Latest posts by Untemplater (see all)