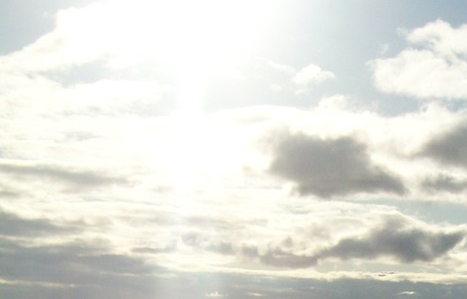 Have you ever experienced a power failure and had to stumble around in the dark to find a flashlight?  It's not too hard to feel your way from one room to another because you've already memorized the layout of your apartment.  But if you've forgotten where you last put your flashlight, the simple task to find a temporary light source has suddenly become ten times harder, and you better hope you remembered to pick your laptop and keys off the floor or you're in for a nasty crunch.
We get so impatient when we lose power for a few hours, and furious when it's out for a couple of days.  Sure we can open the curtains during the day to get in enough light to read for a bit, but once the sun goes down there's not much we can do in the dark except go to bed.
Now imagine what it would like if living in darkness even during the day was a regular part of life.  It's pretty hard to comprehend.  We are so reliant on electricity and are so accustom to having houses and buildings with beautiful glass windows that let in sunlight that we don't even think about how fortunate we are and how amazing it is to be able to flip a light switch.
I had no idea until a few weeks ago that there are millions of people living in the Philippines alone who live in darkness every day.  There is a brilliant initiative called Isang Litrong Liwanag or A Liter of Light run by Illac Diaz's MyShelter Foundation that is changing this in a very awesome, affordable, and green way.
The program uses an incredibly simple system put together by MIT students called the Solar Bottle Bulb.  Using the power of the sun, purified water, bleach, a plastic bottle, sealant, and a small sheet of roofing, enough light is refracted to light up a room with zero electricity!  Check out the video to see how it works.

I love stories like these.  A Liter of Light is changing the world one Solar Bottle Bulb at a time and bringing light and happiness into people's lives. If you want to learn more about A Liter of Light or to make a donation, visit their website Isang Litrong Liwanag.
Untemplaters, how well do you conserve energy?  What did you think of the video?