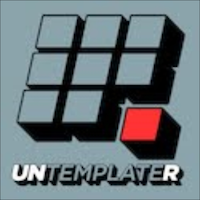 Have you ever read a book so simple yet enlightening that it changed your worldview forever?
It's happened to me a few times. And it just happened again – this time with The Go-Giver.
Odds are you don't know of this little gem. It's authors, Bob Burg and John David Mann, aren't nearly as mainstream as today's creative titans – Malcolm Gladwell, Jim Collins, Seth Godin, Guy Kawasaki, Gary Vaynerchuk, etc.
But as we Untemplaters know, size doesn't always matter and is rarely the only measure.
So, in the spirit of this "little story about a powerful business idea", I'd like to share with you this small treasure – a gift to you to achieve greatness.
Go-Getters vs Go-Givers
We're all familiar with "Go-Getters". You may even be one yourself. A Go-Getter is an aggressively ambitious person who works harder and faster than the rest. She's driven by accomplishment, reward, and (to a certain extent) status.
Go-Getters aren't all selfish buffoons. But many are – putting themselves first and caring more about their personal agendas than the needs of others. And many believe in the ends justifying the means.
So, while Go-Getters can be tremendously successful, such success is typically isolated to themselves or a tiny network.
Enter Go-Givers.
Go-Givers think and behave in precisely the opposite way. Their focus is not on getting for themselves but giving to others. This mindset is driven by their belief that giving is "the simplest, most fulfilling and most effective path to success in business and life." (The Go-Giver)
…
The Big Picture and Your Reality
The world of business is changing…or has already changed. Those achieving stratospheric success put the customer first 100% and never flinch from this position. This isn't a fad; it's a trend. And the tipping point is in our rear-view mirror.
And this isn't a one-sided affair. Becoming a Go-Giver isn't only a provider's responsibility. It must also be a consumer's responsibility. Why? Because consumer's choices matter. So reward those providers whom embrace go-giving by choosing them. This spawns the uplifting cycle of a go-giving society.
So, as you seek to design your own reality and live life on your own terms Untemplater-style, please adopt the Go-Giver mentality. This is first a plea to you because I want you to succeed. Second, this is a hope that together – through a gift-giving society – we can better the world.
Of course, feel free to disagree with me. But if you do, know that you'll be disagreeing with the likes of Jason Fried, Tony Hsieh, Seth Godin, Spenser Johnson, and countless more.
Your Moment of Truth
So, which are you – a Go-Getter or a Go-Giver? Choose wisely!
PS…
This was but the briefest of reviews of The Go-Giver. There is so much more to learn and gain from the book. I HIGHLY encourage you to read it. It's short. You can read it in a day, easy. So no excuses! Have at it!