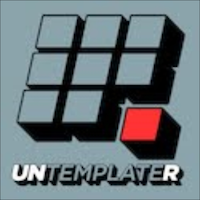 For many of us, we are planning, strategizing, and laying the framework for our next big move. To borrow a phrase from Abraham-Hicks, we are pre-paving our roads ahead.
That is great.
That is how things happen.
We all know that the life of our dreams doesn't just fall in our laps without any effort on our part. We actively dream, create, and take whatever the required actions steps may be.
And we all know the common adage, "the journey is the destination."
But, let's be honest.
How often do we totally embrace every moment of our journey, and truly, do we ever arrive?
The question I want to raise is this: How do we realign with our highest goals in the midst of a not-there-yet situation?
Let me explain:
Let's say I'm working towards my ultimate goal of owning my own company, and part of my plan is to save up X dollars. Let's say I know it will take me one year to do that.
In that time, I am taking actions steps towards that goal, alongside going to work and taking care of everyday responsibilities.
It's one thing to have a goal and to work towards it, but how we go about those actions has everything to do with how successful we are.
If we are taking our steps with an inner feeling of craving, doubt, uncertainty, fear, insecurity—even on a subtle level—we are not helping our cause.
What separates geniuses from everybody else is the ability to see things that are not present yet.
That is the kind of energy that is required to living the life of our dreams.
And what that means is having an inner world that is aligned with our outer goals—consistently.
So what kind of energy would support the kind of life you envision for yourself? What do you want to feel like when you have the life of your dreams? Now, ask yourself this: how often do you tap into that on a daily basis?
If we can imagine the feeling we are after when we think of our ideal job/ lifestyle, then we can feel it now in the present moment. Then we are also energetically aligned with our goal; and whether we know it or not, we are magnetizing ourselves to it. We have the internal energy that matches our external situation. The two are congruent, and we are in alignment.
The truth of the matter is that we can't really manifest what we are seeking when we are not feeling it first. Feeling is the seed of creating. It is the juice that fuels us as we go along.
Limbo doesn't have to mean waiting, longing, or not having it yet.
When we feel it—whatever that is—now, even when the conditions may not be exactly right, we solidify who we are, what we want, and our road to getting there becomes illuminated.
To those of you who feel you are in limbo, I say "Congratulations, you have arrived!"