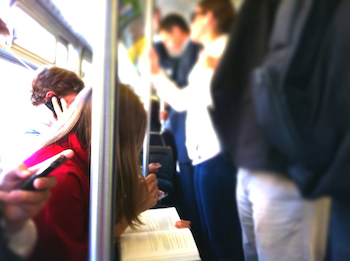 Super Senior is to Superman like: A) Double Cheeseburger is to Happiness, B) College Is To Orgy, C) Binging Is To Barfing or D) All Of The Above.  Who cares?  It's college baby, where the alcohol flows free and the ladies just want to say your name!
If there are any high school or college students who are reading this, I implore you to take your time and enjoy University! The real world is cruel because it's competitive. If your fellow students beat you, all you get is a poor grade and a milkshake at the University Cafeteria to drown your sorrows. If a fellow real-worlder beats you, you're jobless!  You don't want to be a 25 year old college graduate living in your mama's basement now, would you?
I took the standard 4 years to graduate from college. In retrospect, I wouldn't have minded taking another full year. The problem was that my last semester consisted of only two classes: Advanced Golf and Advanced Economic Analysis! I literally went to class for two hours a day and used the rest of the hours to play $9 dollar rounds of golf, daytrade, and look for a damn job.  Oh how I wish I could play more $9 golf now!
I'm not sure if I told my parents that I was kind of twiddling my thumbs my last semester of senior year, but that's because it didn't matter how light the course load seemed. My mission #1 was to make some money and prove that my college experience was worth it with a job at the end of the rainbow.  Instead of taking more classes beyond golf and economics, I came up with a game plan to gain employment that required 1-2 hours of work a day instead.
WHY YOU SHOULD TAKE YOUR TIME IN SCHOOL
* The Holiday Inn. College is like a cocoon with fluffy pillows and tinted windows, sheltering you from hardship. Waking up at 7:30am to go to class for five hours is a dream come true, since even the most relaxed jobs have 8 hour workdays!  When I started work, I got in around 5:30am and left around 7:30-8:30pm on average for the first year and a half.
* You don't have to face the music. It's natural to feel anxiety during your junior and senior year because you realize you actually have to prove your worth. Everybody knows college is expensive, ironically making going to an prestigious private school that much more stressful! Imagine going to Yale at $60,000 a year only to graduate with a part-time job making $10 an hour? The guilt and stress would be immense! If you went to a community college and spent $2,000 a year and lived at home, then no big deal.
* Lots more action. You might think that money and a career will get you a lot of action with the opposite sex, and it will. It just won't be as easy or as often as in college when you were dirt poor. In college, all it takes is going to a party a couple blocks away, having a couple Milwaukee's Best beers, and walking two blocks back to your dorm room. In the real world, you've got to really put yourself out there, spend more than $2 on beer, drive, coordinate, and have the energy since you're working all day. It's just not as easy.
* You might self destruct.  If you come out too early and aren't ready for 60 hour weeks and brutal honesty about how you are as a performer, you might very well implode.  There is a reason why the economic downturn of 2008-2009 corresponded with an explosion in the Lifestyle movement.  People couldn't get jobs and needed a way to cope.  Excellent ideas and blogs were created, however, many many more failed.  You don't want to graduate so soon and be bitter at the world.  Take your time.
* You have a lifetime to make money. You only have a limited amount of time to enjoy college. After 8 years, most colleges will kick your butt out because that's just ridiculous. Anything over 5 years is probably a little ridiculous too, unless you have some family emergency, financial hardship, or are saving the children in a remote town. If you are a good student, with a strong work ethic, and a supportive network, you will find a job and make money. You might even make money with your own start-up. Sure, it's better to graduate in a bull market than a bear market, but you can't really time that. There's plenty of money out there. No rush!
HAVE FUN, IT'S ONLY MONEY AND YOU HAVE A LIFETIME TO MAKE IT
Look at medical school students. Not only do they go to college for 4 years, they have another 3-4 years to get the MD, and another 3 years of residency before they can start making any sort of money! If you think you're itching after 4 years to save the world and make some money in the process, what do you think about these guys?
If you've got a scholarship or your parents are paying for college, by all means take 4-5 years to have some of the best times of your life. If you are strapped for cash, or are taking down lots of debt, then certainly try and finish sooner. Just know that nothing is as artificial and cozy as going to college and that once you graduate, your official income clock starts.
Readers, what are your plans for college and after college? How long did it take you to graduate? Did you want to stay longer, or could you not wait to get out?  Anybody regret graduating early, even if it was to save money?

Best,
Sam