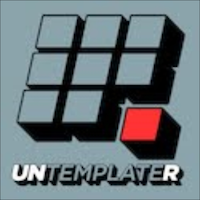 In the first part of this thrilling two-part series I decided that grades didn't matter to me.
That's not to say that education and learning doesn't matter, but that my lecture professor with no real-world experience isn't going to contribute to any waste of time on useless pursuits or stress. Simply, society's expectations for myself are not in line with my expectations for myself.
The ROI of getting great grades is not as high as the ROI of getting an education. A real, applicable, trial and fail education.
After engaging in this academic apathy for two years and getting prepared to embark on a third, I have some strategies. Here's how I manage to not stress about grades while keeping them at a passable level.
1. Use people (in the nicest way possible)
My approach to grades wouldn't be possible without awesome friends, or my ability to make friends quickly. You're going to need notes from them because you'll be working in class or skipping a week of class to attend a conference.
But don't be a douchebag about it. These are still your friends. Not only do I pay for coffee, late night study pizza, and so on while studying, my friends know I'm there to help them in areas where I'm strong, and I go out of my way to do so.
2. Be honest
Despite popular belief, our professors aren't idiots. They know when someone isn't putting 100% into their course. Don't make excuses or bs about it, just be honest with them. In my experience, professors are much more understanding and even helpful when you outline for them what you're trying to do and why.
3. Don't be an idiot

Going back to the answer I received from professionals I talked to, don't be an idiot. If you notice a professor going through painstaking measures to explain something, maybe perk up your ears a bit. You might not have time to do the class-assigned readings, but scan them for keywords and infographics.
4. Study smart
"You're one of those kids I hate, you know that." I hear that from good friends of mine quite often. I am that guy who waits until the night before an exam to study, if I study at all. Why? Because of smart study habits.
Great study habits change from person to person, so what works for me might not work for you. I'm uberADHD, so I know not to study for more than 30 minutes without a mental break. I limit my studying to information I know will be a big topic on the test and ignore the other stuff. I ace those questions because I have much less to remember, and I can usually pull a 75-25 ratio on the other stuff. Find a strategy that works for you, but don't be afraid to tweak it every so often.
Education never ends
All of that stuff is great. But if you're just doing that and not working on learning elsewhere, you're just being lazy. Here are some tips on customizing your own education.
1. Use your resources
I'm paying for all these books, computers and professors, so I might as well utilize them, right? Talk to your professors; ask them for advice, tips, etc. Don't limit it to just your current or former professors. I receive fantastic guidance, advice and knowledge from Professor Mitchell, who I've never had as a professor. Not only does she keep me on track and call me out when I need it, she's there to help me develop skills, like photography, that I've never received training in but would like to.
2. Get involved – on your own terms
This is where I messed up in high school – I had mediocre grades and I didn't do much outside of class. Join organizations, but not just for the hell of it. Know how you want to help, what skills you want to develop, and offer your services to that group. For me, this ranges from website development, graphic design, social media and marketing, depending on the organization. It's a win-win situation.
3. Get working
Get a job, internship, or something in the field you want. Or, like with school organizations, pitch your employer on what you can offer them in addition to your current position. My buddy Patrick is getting the restaurant he works at into the social media realm. He still has a job, and he gets to develop his skills.
Can't find a way? Don't be afraid to ask. Or do it on your own. If you're in advertising, write up a campaign plan for a local charity and ask to pitch it to them. They may take it, they may not, but at the very least you have something to put in your book.
4. Become an excellent time manager
This is where I got royally screwed this past year. I've never been good at managing my time, but managed to get away with it. This past school year, there were weeks where I ran on about two or three hours of sleep per night. I'm still not an excellent manager of time, but I'm getting better.
That's it. Seems simple, right? It starts with the ability to do one thing – let go of the traditional concern about GPA but maintain a thirst for learning.
If you can do that, you can do anything.