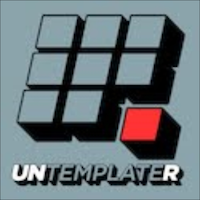 Two years ago, I asked myself a question that changed the way I approached my college education. Before my sophomore year, a time when I needed to get my grades up to avoid going to community college and then keep them up to get into my program, I asked myself, "Do grades matter?"
Awful timing, I know.
This wasn't a question of if a college degree matters. That's circumstantial, and with my family's past, me earning a college degree matters. Yes, that makes my college degree more like a commodity, but dropping out is not an option.
What's the ROI on good grades?
Earning stellar marks, like anything else in life, is an investment of time and energy. The first issue I had to confront was whether or not achieving a 4.0, or something close, was worth the investment of time and energy. Lifestyle experimenter Tim Ferriss processed a similar decision when deciding to get his real-world MBA, instead of a Stanford MBA. His was more of a monetary investment, but the thought process he used is similar to mine – option A, or what you're "supposed" to do, or option B, which is whatever you make it.
Ultimately I decided that it wasn't worth the time, energy or stress involved.
I've never been a 4.0 student, so why start now? The return-on-investment (ROI) of a 4.0 did not match the ROI of other things I could be doing with my time or energy, such as enjoying my life. Some people get their jollies from good grades, and that's fine, but I get my jollies elsewhere.
And nothing is worth the near-heart attack levels of stress I see other students endure every few weeks. Never have I been one to get overly stressed out, and I wasn't about to start at the age of 19. If I die now, it certainly won't be over a Reality of God midterm.
Although the professor would have to pass me – I'd certainly know the answer.
From an ROI perspective, there are times when I'm okay with settling for a B on an exam. School has never been my number one priority, and I have to deal with the consequences of emphasizing work, organizations and occasionally having a social life over academics. If I didn't put in the time and effort necessary for an A, I don't deserve it.
That's simple economics and I'll never understand why people get angered at professors when they clearly didn't invest enough effort to get an A.
Straight from the horse's mouth
Next I searched for confirmation from those who knew best: the people I would be asking for jobs from in about three years. The overall response was, "no, just don't be a dumbass."
Fair enough. I think I can handle that.
I was instructed to attend classes, pay attention and learn things, but to worry more about applying them to projects, work and organizations than to tests and papers. The best response came from an AE at a mid-size advertising agency –
Me: "What's the difference between a student graduating with a 3.2 GPA and a 3.8 GPA?"

AE: "Someone who puts their GPA on their résumé and someone who uses that space to tell us what they've actually accomplished."
With that, the apathetic academic cake was iced. My education wasn't over, but any concern about my GPA, as long as it kept me in my program, was out the door.
I had my answer: grades don't matter… for the most part
How can you drop the stress of a high GPA while maintaining a high level of learning? What are the pros and cons? Check out part 2, where I share my strategy and what I've learned from it.
Do, or did, your grades matter? How do you prioritize high marks and are they, or were they, worth the investment you put into getting them?