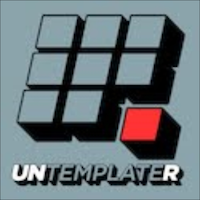 In a previous post, we talked about the key ingredients in being an untemplater. People mentioned things like being unhappy and having a breaking point, having courage and being introspective. If these are the things that make a person an untemplater, what are some tools the untemplater uses to carry out the lifestyle?
Here are some examples of important tools for me:
Pen and paper. Wherever I go, I must always have at least one writing utensil and something to write on. Ideas can strike at any given moment and if I don't write it down immediately, it may be lost from my memory forever. I'm also a huge fan of lists. I carry a Sharpie Fine/UltraFine Twin Tip and a Moleskine Plain Pocket Notebook.
A calendar. Without one, I am a lost soul. For years (like since I was a 3rd grader in elementary school) I've been using a planner to keep tabs on events and assignments. This year however, I've switched to using Google calendar exclusively because my new smart phone just syncs so well with it.
A pair of good shoes. I do a lot of walking and using public transportation. Having quality footwear is important for getting around and being comfortable.
Sunglasses. Only because I live in sunny Southern California and I must look cool at all times.
As an untemplater (or someone on your way to becoming one), what are some things in your daily life that you can't live without? Something that makes your life easier, more efficient or more productive? Do you use any specific systems or methods? What are some of the most valuable tools in your 'Untemplater Tool Kit'? Could there be something you don't have but will eventually need to fully live your life? Is it an object like a laptop or bookbag? Or is it a skill like a language or being able to network?