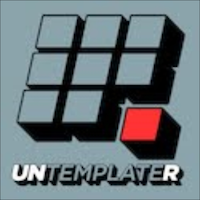 I don't know what I want. Whether I sat in a university classroom, participated in a time-sucking student organization, or went to a club party I was never satisfied. "What am I doing with my life?" I asked myself. "What should I do with my life?"
Whenever you meet someone new in college you're always asked for your name, your year, and your major. Your major is apparently a clue into what your career goals are, what you want to do with yourself after you graduate. When the conversation became about career goals, I was always uneasy. I still get uneasy.
I imagine conversations with non-student strangers are similar. They ask you what you do for a living and your answer automatically defines who you are. Once you've given the answer, you're rarely asked what you want to do next or how you want to grow. Your career equates to your life. The end.
Or is it?
What should I do with my life?
I've asked myself this question a bajillion times before and I'm sure I will ask it at least a bajillion times more. But I wonder how much of my answer will be about my career choice versus my overall lifestyle choice.
Po Bronson, who wrote a book entitled What Should I Do With My Life?, was asked whether his book was about life or about careers. My question this week is how much of our lives are our career? Are they synonymous? Or should they be defined differently?