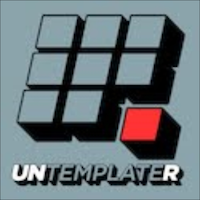 Most of us think we are special and unique but we are not. We all spring from the same primordial mush. Humans share 99.9% of the exact same DNA. That last 0.1% makes up all the differences in the variety of people of the world. In fact, there are more genetic differences between a zebra and a horse than there are between a human and a chimpanzee. You are a damn monkey and so am I.
In evolution terms, human existence is a miracle. Humans are the product of thousands and thousands of accidents and chance events. A slight change in any of our antecedent forms would have made us entirely different creatures or perhaps we wouldn't even exist at all.
It is a uniquely human vanity to suppose that we are some perfected design or planned being. We are just organisms at one intermediate stage in our evolutionary development.
Why the science lesson?
We are not special; not a single one of us. There is not some unique calling or purpose for each of us. We are all just the culmination of various chains of events. Waiting for some Divine intervention to touch your soul and provide you with your life's path is foolish. We are only what we do.
Great people are not genetically better than you. After all we are 99.9% the same. Great people achieve great things through focused work, sometimes luck and often a lot of assistance from others. Seth Godin wasn't born a marketing genius. He got that way by outworking and out-thinking all of his contemporaries. It is amazing what 25 years of concentrated effort can accomplish.
People say things like I am not a people person, I am not good at math, I am not creative or I can't play a musical instrument because I am tone deaf. Nonsense! You are what you do.
People more successful than you are not smarter or more talented. They are monkeys too. They may have some advantages like good connections, supportive parents or generous inheritances but those advantages can be overcome with hard work and creativity. Relentless advances in technology and access to information are truly democratizing opportunities. We are all swinging from the same trees now.
The flip side is that you are not innately superior to your fellow human either. Humans are infinitely capable of superior achievements but that doesn't mean any of us are genetically better than another. You are not an 'expert' or 'guru' because you say so. You are not more creative, talented or intelligent than the rest of us. More accomplishments puts you above others but all achievements are fleeting.
There are some genetic advantages that elite athletes and other top performers may have but the vast majority of the human race will never put in that level of effort to ever test it. You first need to bust your ass in practices every day to get you to the Olympics. Only then will genetic advantages help you get you on the podium. Unfortunately, most of us will never try hard enough to be Olympic quality in any field.
You are what you do.
How do you spend your time?… Because that is what you are. Are you a TV watcher? Over-eater? Binge-drinker? Mediocre student? Complainer? Perhaps you are a talented artist? Writer? Entrepreneur? Or volunteer? It doesn't matter what you choose. The only thing that counts is how much you do it.
You are not special. I am not special. We are all not special. UNLESS, we actually put in the effort to excel. Do great things and you will become great. All of our success idols are where they are for a reason and it has very little to do with shear talent. Even monkeys can become good if they work hard enough. The next time you want to give up because the competition is too good, put down your banana, roll up your sleeves, and start climbing the trees you need to climb.