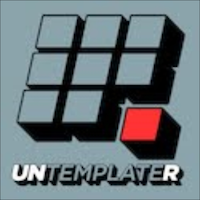 Are you a baby?  Do you like to complain a lot that the world isn't fair?  If you want to really know what's not fair, fly to New Delhi and spend a week walking the streets outside of city center.  You will see more poverty than you can ever imagine with practically all the kids having absolutely no chance of breaking out of their cycle.  What did they do but be born in a place of tremendous social inequality.
Yet here you are, crying about why you didn't get a promotion, a job, or an investment in your start-up.  Because you got rejected, you start bad mouthing organizations saying it's their loss, and that going the conventional route is for losers.  You go protest corporations and rich people for your failure even though you're the one who decided to take out massive student loans and buy that property at the top of the market.
As a blogger, you somehow have delusions that being an "A-List" blogger has any meaning, and you write about ruling the world and being so great.  Your products on how to sell products aren't selling and you feel nobody gives a damn about you.  You write pity posts, accompanied with "look how great my life is" posts to make yourself feel better.  Give me a break.
Let's be brutally honest here: Your product, blog, career, and project are getting no love because they suck.  Nobody needs to buy an e-book on how to be a better social media marketer, minimalist, or blogger.  If they do buy from you, how do you live with yourself?  Give them their money back!
No boss will promote you when you get in at 9am and leave at 5pm while providing nothing unique to the table.  No investor will give you money for your start-up if it's quite evident you haven't thought the competitive landscape through and haven't framed out a sustainable business model.
Maybe you're delusional?  Maybe you're clueless?  Or maybe you're just dumb.  The reality most likely is that you just aren't trying hard enough!
STOP BEING SUCH A LAZY CRYBABY
1) School. If you know good grades leads to more opportunities due to better colleges and therefore access to higher quality recruiting companies (Facebook, Google, McKinsey, Zynga, Amazon, etc), wouldn't you just study longer to get better grades?  All you got to do is read all chapters and do all assignments before you go out binge drinking!  But no, you'll read tons of blogs about why grades don't matter and get pumped and not even give yourself a chance. 

2) Online: If you knew you could make $5,000-$10,000 regularly a month from your online endeavors in a couple years, wouldn't you try harder?  It's so easy to do, you don't need to buy an infoproduct to tell you how to work harder!  As a blogger, all you have to do is write consistently, develop relationships, guest post on other sites, and your readership grows.  As your readership grows, advertisers come out of the woodwork to display ads on your site.  You don't even have to do a thing except write!
3) Career: If you knew you could get promoted in your organization if you got in at 7am instead of at 8am everyday for 2 years, wouldn't you set your alarm for 6am and just come in earlier?  The easiest thing anybody can do is get in early and show their colleagues and bosses that they are dedicated.  Who is the organization going to fire in a downturn?  You, the one who is always there before everyone else busting your butt, or the person who always comes in 15 minutes late, and calls in sick on a Friday?  10% unemployment means 90% of people are statistically still employed.  You can say it's the economic downturns fault, or that the company decided to cut your division down as a reason you got let go.  But you know everything is rational.  Nobody fires their best performers.
4) Relationships: If you know that building good relationships off-line and on-line makes you happier and helps everybody get things done more efficiently, wouldn't you make a plan to reach out to as many people in your niche and get to know them as thoroughly as possible?  Just think, if you made a goal to meet 5 new people off-line and on-line a month, you would develop 60 solid relationships a year!  Why don't you write personalized e-mails to people you want to get to know?  Why don't you offer to selflessly help others without asking for anything in return?  Why don't you comment on other sites, or at least respond to the comments on your own?  Make the effort!
5) Love: If you know that women prefer confident men who are hygienic, funny, and kind-hearted, why are you still not flossing your teeth twice a day, brushing your hair, carrying a mint, taking a shower and acting like an ass-hole?  If you know men also prefer confident women who don't think they walk on water, have ambition and keep themselves in decent shape, why do you still act so flippant and stuff your face with cupcakes everyday?  Don't come complaining about being single at 35 years old when you aren't even willing to pay for your date's meal or go to the gym.  Don't whine about nobody loving you because your personality is as dead as the hearts of politicians everywhere!
AN EXAMPLE OF A LOSER WHO DECIDED TO STOP DICKING AROUND
I knew a guy in 2001 who said he was going to start a blog and make a little side income.  He talked about it for 8 consecutive years with no action because he was always "too busy".   First it was the 60-70 hour a week work days that got to him.  Then it was going to business school part-time and spending 9 hours every Saturday attending class that got to him.  He complained he had no computer skills and didn't even know where to start.  Finally, the economy just detonated in 2008/2009 and he just said screw it.
He decided to put an ad out on Craigslist to hire someone to help design and get his site off the ground.  He literally knew less than nothing about nothing, it was that bad.  But, at least he made an effort to just get started.  In the summer of 2009, after some brainstorming, he launched Financial Samurai.  Six months later, after being rejected left right and center from every network he asked to join, the Yakezie Network was born.  Two and a half years later, he can literally be a beach bum in Hawaii because he decided to stop making excuses.
I waited so long to start online that I probably gave up over $1,500,000+ in online revenue if I had just started when the first idea came in 2001.  What a burn!  While I was too busy focusing on my career, school, and relationships, I failed to just start something that I knew was a no-brainer.  It took an economic Armageddon to get started, which is embarrassing because it shows how unmotivated I was.  Two and a half years went by in a blink of an eye.
WHAT'S WRONG WITH US?
Hard work requires NO skill.  You don't have to be gifted with the ability to sing, run fast, jump high, or calculate difficult mathematical formulas in your head.  Hard work only requires hard work, which is simply putting in your time towards a specified goal.  Sure, being gifted will certainly help you achieve your goals faster, but it doesn't matter how gifted you are if you don't have the resolve to stick with things for the long term.
Stop with the entitlements and thoughts that the world owes you something.  If you live in a country that doesn't persecute their citizens for their religion, race, color, or class, then you already have a massive head start over hundreds of millions of people.  You are already one of the world's top income earners!  Have you noticed what's going on with the US economy and the government?  We've got too many people who feel so entitled and not willing to pay for themselves that the economy is in a death spiral of ever continued borrowing.  Hello, if you're 50 years old and you've been working for the past 25 years, have you really saved nothing for a rainy day?
Please stop complaining about how life is so hard.  Unless you have an obvious handicap, or your parents physically and mentally abused you, the fact of the matter is our standard of living has never been higher.  You can do anything you want, so long as you put in the effort.  Stop visiting sites that are one big pity fest and prey on your fears and insecurities.  Start creating your own "luck."  There's no magic in success.
Readers, are you trying as hard as possible?  Do you empathize with people who live in a free country but complain all day?  Why don't you think more people can't just rock it with whatever endeavor they've set out to undertake?
Regards,
Sam