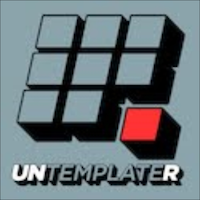 On a lazy Friday night in Hamamatsu, a Japanese city I used to live in, I was performing my usual routine; a pit stop at a convenience store for some drinks, and then off to the video arcade before the usual bar-hopping. That night, I saw something that startled me.
In front of the 7-11 is a set of red stairs that lead up to popular restaurant. Out of sight, above the stairs I heard voices shouting frantically. Then there came the telltale sound of someone's feet clattering down the steps. I see a man's body coming fast down the flight of stairs. He hits the ground buttocks first with his feet pointing upwards. His back snaps back and his head smacks the ground. The sound of his head smashing against the pavement sounded like someone took a baseball bat and hit it with all their strength on a concrete wall. I had never heard a person's head hit anything and make such noise, much less seen in happen.
In the immediate vicinity, everyone froze. The man lay there, not moving. I swore he was dead. People across the street, drunk and chatting gaily had also heard the man's head hit the ground. Then, people swarmed him. A few friends at the top of the stairs ran down, calling his name. People inside 7-11 and neighboring restaurants stood around the man, who was on the ground, not moving.
He seemed like a healthy fellow with thick hands and a broad chest, his salt and pepper hair done in a military style buzz cut. He seemed to be reasonably well off. He wore a sports jacket with a black designer shirt tucked into stylish flat-iron pants. His wingtip shoes were shiny, though small. His face was clean shaven and he looked to be about fifty. As I stood there, he could have been anyone. Did he have family? Who were his friends? These thoughts flooded my mind. My heart raced and I knelt beside him. The friends were frantic, screaming at each other in Japanese.
"Don't move him!" I shouted as they started lifting him.
I was buzzing with adrenaline. I squeezed the man's hand to see if he would squeeze it back. He was fluttering his eyelids and was semi-coherent. The hand squeeze was a test from my limited medical knowledge to see if he had some spinal damage. A man beside him, who I realized was his good friend barked at me. He waved his hand and pushed me and someone else aside. More people clamored around and I slinked off into a nearby corner, watching the spectacle play out. I didn't know who the man was, but I wanted to help him. Like so many moments I've experienced in life, I felt powerless.
I've been in this mental space before. A place where it feels like there is absolutely nothing you can do, and the truth is, there isn't. Our lives are somewhat encased in a protective cloak of believed safety. That is, we operate thinking we can't get hurt, can't get sick, or have tragedies occur. This mental belief lingers like a bubble around our heads. Every now and then, we hear or witness something tragic, and the bubble pops, and we remember how frail and finite we are.
I've seen some tragic things that made me instantly want to live more, but I've also done some amazing things that make me want to see and do more. There is no need to wait until something bad happens to start planning that amazing trip in the future. Hanging around looking for a dream job might not happen. Waiting on everything to line up might not happen either. A wise man once said that "Uncertainty is the only true constant in life." This isn't negative necessarily. It simply means that within each day there is an infinite number of possible things that might occur, or might not. Thus the old adage holds true
"Live each day as if it were your last." However, I don't like some of the negative connotations of this message, so I'd rather say:
"Each day, appreciate your health, vision and ability to increase your life experience through your own active will."
Fortunately for me, there are many goals I've set and hit in my only twenty eight years on this planet, and I plan to do a lot more. Some days, when I'm walking down a quiet alley, if I find myself too mopey, upset or bothered by something trivial, I sometimes hear that nameless man's head hit the ground, echoing like a gunshot in a tiny room.
Then I wake up, look to the sky and realize that just by being able to walk, I can do more. Just by being able to think, to breathe, to write and to dream, I am able to do so much. Tragedy doesn't need to make anyone appreciate life, being alive is enough. Take that next step forward, not because you are afraid of what might happen, but because you are excited about not knowing what will happen, but what could happen.