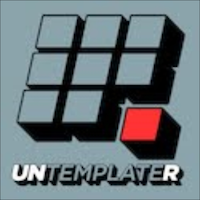 "In the long run, we're all dead."
This quote by John Maynard Keynes was his response to a proposed solution for getting the U.S out of The Great Depression. He was responding to politicians and economist recommending that the government should be hands off and let the economy and the markets correct themselves. Keynes was for government intervention to correct the economy, which is what President Roosevelt ended up utilizing. Seemed to work out by the looks of things.
So What Does This Have To Do With Lifestyle Design?
Here's my claim: John Maynard Keynes was the first lifestyle designer.
Keynes might not have been talking about lifestyle design when he spoke those words, but what he said is exactly what lifestyle design is preaching.
Lifestyle design is one of those phrases or words that can have a different meaning based on who you talk to. But my understanding of the phrase is this: design your life so that you can do what you want to do, go where you want to go and generally live the life that you want. By this definition Keynes' quote makes a lot of sense for lifestyle designers.  Specifically, I want to talk about this quote in terms of paradigm of retirement in America. Sure things may "work out" the way you want in the end when you retire, but what are you sacrificing for that retirement?
To me the phrase, "in the long run we're dead" implies that waiting for the future is great, but focusing on improving the present is what's really important. In America retirement is treated like the ultimate goal. One can then finally do what they wanted to do while they were working for the past 40ish years. But this paradigm ignores the wisdom of Keynes completely.  Sure delayed gratification is great in terms of not using credit cards for big purchases and essentially living within your means. But when you set up (design) your life so that you are waiting for retirement, this is where I have a problem.
Like many of you I'm sure,  my introduction to lifestyle design was Tim Ferriss' book "The 4-Hour Work Week." One of his main concepts and something he really pushed for was the concept of "mini retirements." Basically not waiting until you retire in your 60's to stop working and enjoy your life. He instead recommends to take extended parts of time off throughout a life time. Not waiting for the pay-off at the end of your working life.
This is what "in the long run we're all dead" means.  The goal should be to experience everything we can now, while we are still alive.
Nobody knows what tomorrow holds. If you are always living for tomorrow you will find that you have not lived at all. The "long run" will never end and you will be in a perpetual cycle of waiting for your life to start. This was my attitude throughout much of college. I'd say, "once I get this quarter done I'll start going out more and make more friends, I'll join clubs, I'll talk to my professors."
My problem and the problem that many people have is putting everything on tomorrow and ignoring what you can do today, what you can do right this second to live the way you want to, without constraints.
Are You a Lifestyle Designer?
Regardless if you give yourself the title, we should all aim for the lessons of lifestyle design. I do not see the point of working a job you hate eight hours a day, then go home to do what you really want to do.  This situation is fine in the short-term if you just graduated, have kids or just haven't developed the skills and experience to find a career you are passionate about.  But you shouldn't be settling for that life.  This is not a sustainable lifestyle, one that you will be fulfilled by.  To me sustainability is the key to life. Whether its sustaining your health, relationships, career, or happiness, making sure that these things are built for the long term is what really matters. So if you are stuck in a situation you hate, but are just doing so to maintain your current lifestyle, well then maybe it's time to look at your life and start cutting the fat. The world is filled with examples of people that have looked at their lives, noticed that they don't need so much stuff, chucked it all and start living for the things that matter to them.
The current American paradigm is that we go to college, get a corporate job, buy a house/condo, raise a family and retire with a nice pension.  But what this situation ignores is that our economy is changing and corporations are no longer safety nets; most people cannot afford a house and their consumption-based lifestyle (what do you think caused the recession?); and college is not an automatic ticket to financial well-being. All of these reasons are why re-thinking the way we live is crucial. Re-think what you've been taught; Re-think your skills; Re-think your relationships.  What is getting in the way of you living for today? What's you excuse?  It's okay to have excuses but don't wait for the long run, start now to figuring out what makes you happy and go after it.