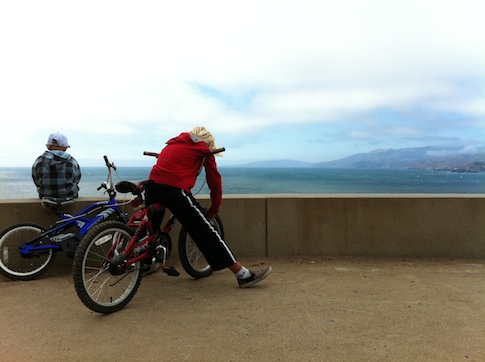 I've recently discovered the downside of caring. When you care about making something a success or helping someone get out of their rut, it becomes incredibly frustrating when they don't take your advice. After being ignored one too many times, I give up. I will happily go with whatever you say and my words now consistent of, "Yes sir!" "Yes ma'am!" "I'm happy to do whatever you think is best." "I've done what you asked."
Am I the only one who gives myself over completely to someone who's been there and done that? One of the absolute keys to rising up is finding a mentor and LISTENING. Your mentor will tell you about the traps and hidden doors. Your mentor will shake the stupid out of you to help you see reality. It's up to you to take advantage of a situation, or burn it to the ground.
It's idiotic to think you know what's best when you don't know jack shit. I used to be a know-it-all growing up until I lost a bunch of money in the stock market and got passed over on a promotion one year for being a pompous jackass. Thankfully I grew up quick or else I would still be knocking on zero in my mid-30s.
MAKE SURE THAT YOUR CARING IS WORTH IT
The secret to never being frustrated, disappointed, or offended again is to stop caring.
As a manager in my previous life, I've seen so many wide-eyed, eager employees join thinking they can change the organization for the better. After about a year, reality sets in that they are just another cog in the wheel, collecting a paycheck, and unable to make a difference due to corporate bureaucracy. Their enthusiasm fades, as does mine because inevitably we realize we are in the same boat, playing a small part in the overall profitability of the firm.
As a blogger, I've received so many e-mails from new bloggers telling me how they're going to start the Yakezie Challenge, get involved in the forums, help other bloggers out, write 2-3X a week and all that good stuff. I used to be so thrilled to help out until I got one too many examples of people disappearing before the 6 and 12 month mark. I was so disappointed that I decided to cut back on trying to mentor everyone.
There's only so much caring that can go around before you become emotionally spent. Be parsimonious with how you allocate your resources because you'll eventually burn out.
A STRATEGY WORTH CONSIDERING
Financial freedom is worth striving for because you no longer need to do anything for money to survive. You only do things you think or know you'll enjoy. As soon as things aren't what they seem, you feel relieved there's no need to be locked down at all.
If you haven't achieved financial freedom yet, then I suggest you care for only those who demonstrate an appreciation for your help. It's practically impossible to help someone who doesn't want to help themselves. They've got to work through their insecurities and fears first before being able to progress.
It's not worth going through life frustrated. Don't feel like you have to force your way on anybody, especially when you know your way will work based on your experience. Let folks fail on their own if they don't want to seek or listen to advice from someone more experienced. Eventually they'll come around. In the meantime, you'll enjoy the tranquility of living a life on purpose.
Remember this phrase as you collect your paycheck,
"I'm happy to do whatever you think is best."
Related post: Maybe It's Your Fault Why Wealth Inequality Continues To Worsen
Readers, have you ever tried to teach, guide, consult, or mentor someone who would continuously not take any of your suggestions? Why do you think younger or less experienced folks refuse to listen to people who've been there? Do we need to fail first to succeed?
Regards,
Sam