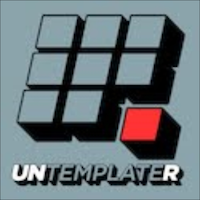 Honey don't
Setting goals and defining what you want to do, who you want to be, or where you want to go is ABSOLUTELY essential to live the Untemplate life. Equally as important, is what you DON'T want to do, who you DON'T want to be, or where you DON'T want to go.
Welcome to the Not-To-Do List (NTD)
We've all read the Four Hour Workweek. Once you have your "to-do" list of what you want (to be, where to go, what to own), get out a blank sheet and write down what you DON'T want. Here's a brief example from my own life:
Do-not…instead…
As you can see in the picture, I've left the "Do-Not" section blank. That's because there are an infinite number of possibilities of what could go here. Take #1 for example, "New Camcorder": I could say "Stop eating fried food." While that is all well and good, it really isn't related to the goal. Because buying a new camcorder is purely a financial goal, maybe something more along the lines of "Do not eat out – instead, save $ that would be used for eating out and place into a separate ING Direct account". Did you see how that was worded? There was the "Do-not" action step, and then an "instead" step also.
Let's try it out on #2: DO – "(Be) able to have a 10-minute conversation with Spanish friend." Learning a language is not as much of a financial-sensitive issue as it is a time-sensitive issue. A good Do-Not for this would be "Do not watch my favorite movies in English anymore, instead watch them in Spanish with English subtitles.
Get the idea? You not-to do list guides you and gives you boundaries that lead you to your goal. It's kind of like when we were little and would go bumper bowling. All the items on your not-to-do list are the "bumpers", bouncing you back and forth into the lane as you head towards your to-do list, the "pins".
Not just for big goals, but for day-to-day also
You're a college student, an entrepreneur, an employee, a parent, or anything else that requires focus. You have things to do. I have things to do. Sometimes the day-to-day interruptions and distractions can get us off course. This is where having our NTD really helps. Just for today (or tomorrow, or the next day, or whenever), here are some common items that can be added to the NTD to help keep you on track. Fill in your appropriate "Do-not…instead" parts as you see fit:
Common tasks that should be on the NTD
Constant Facebook checking
Tweeting (that's unrelated to your goal…I realize that some need Twitter to actually get work done, and they can tell the difference of when to have it on vs. when to have it off)
Answering phone calls, emails, texts, or even knocks at the door
Reading the news
Watching something that isn't related to the goal (news, tv, sports, movies, etc.)
You get the idea. For the day-to-day stuff, get the job done (hit the bumpers, then nail the strike), and then you can reward yourself.
Lastly, one more to-do, and one more NTD:
To Do: Keep crushing it by living life on your own terms, going against the grain, and blessing others.
NTD: Don't listen to the status quo, follow advice from "most people", and become a cog in the wheel…Instead, get involved by leaving a comment below, and sign up for the Exclusive Content (via email – you can do this in the upper right-hand corner of this page).
See ya'll soon!
– JC